content_multi_ES_career_Transition_MainRegion

CAREER TRANSITION SERVICES
Help your employees through changing times
---
What is Hays Career Transition?
Hays Career Transition offer high-quality, modular outplacement support for organisations going though restructuring or redundancies. We have a proven track record of delivering high quality, modular, tailored support that delivers positive outcomes and value for money for our customers.
Our flexible, modular approach enables us to develop programmes for all sizes of organisation including FSTE 100 companies, SME's, and spanning all areas of the Public and not-for-profit sector
Our regional teams of career transition experts can deliver a comprehensive suite of services and support to help your organisation and employees through change. We understand the importance of staff retention and engagement – and the value of being recognised as an employer of choice – and our career transition service gets to the very heart of these issues.
Our career transition services range from outplacement for departing employees to redeployment and effectively managing organisational change throughout the restructuring process. We have successfully provided these solutions across the private, public and third sectors, meaning we have the knowledge and experience to help lead your organisation through the change process with your reputation and staff engagement enhanced.
Overview of our services:
Online support
One-to-one coaching
Group workshops
Executive coaching
Skills and personality testing
On-site assistance
Re-deployment support
Recruitment expertise to help your employees move on
Find out how we can support your organisation and employees through change download our services guide.
Talk to an expert

Charlotte Forsyth, Business Director, Hays Career Transition Services.
T: 0207 259 8722
M: 0770 277 5747
Content_ES_consultancy_services_RHModule
HR Consultancy Services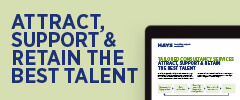 Download our guide to find out more about how Hays can help with a tailored HR services solution.
content_multi_Hays_Thrive_RHmodule
Hays Thrive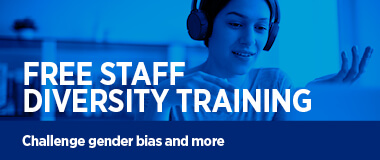 Sign up to Hays Thrive so your team can benefit from our Diversity & Inclusion package – as well as dozens more free training courses.

Sign up now