MANAGED SERVICE PROGRAMME (MSP)
Build a more agile and effective workforce with simple, swift and secure access to a network of non-permanent talent. Discover how a Managed Service Programme can power your growth.

MANAGED SERVICE PROGRAMME (MSP)
Build a more agile and effective workforce with simple, swift and secure access to a network of non-permanent talent. Discover how a Managed Service Programme can power your growth.
MANAGED SERVICE PROGRAMME (MSP)
WHAT YOU NEED TO KNOW
Organisations are increasingly turning to non-permanent professionals to inject the innovation, agility and creativity needed to secure growth in a more complex world of work.

But as the rate of engagement accelerates, so too does the challenge of identifying the right channels to access emerging skills, engaging the right suppliers, conveying the right message to attract and retain the expertise needed and ensuring visibility and compliance across your organisation.

With a market-leading Managed Service Programme (MSP) in place, we'll unlock access to the skills and expertise you need, transforming these challenges into a source of competitive advantage.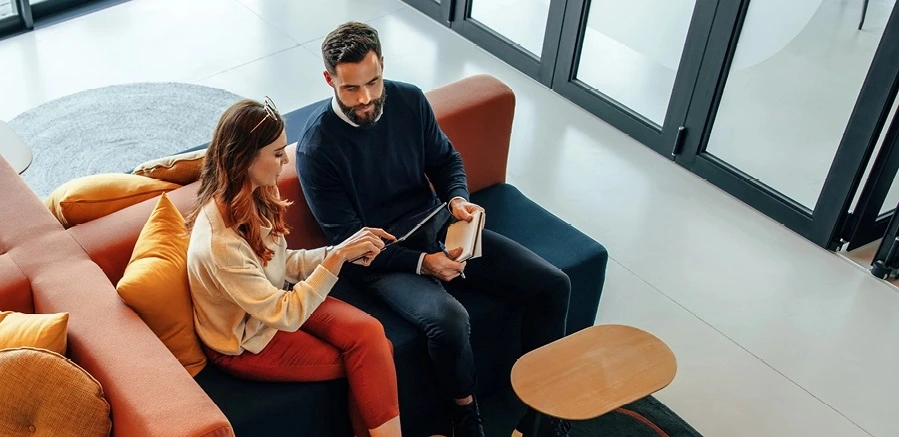 Getting directly to the source
You need a sourcing process that doesn't just find the right people, but also nurtures an engaged pipeline of workers, primed to be a part of your organisation. Integrating our Direct Sourcing service can enhance the 'pull power' of your brand, enabling you to connect with better talent, faster.

Data-Driven Decisions
With a wealth of insights from across the globe, we are best placed to position you for success. Whether it's leveraging data to explore the availability of niche or emerging skillsets, defining the risk associated with specific sourcing channels or advising on the best methods of engagement, we'll make better decisions together.
HOW MANAGED SERVICE PROGRAMME (MSP)
CAN HELP YOUR BUSINESS
Enhanced access to skills and expertise

Our omnichannel sourcing strategy unlocks access to the vast network of skills you need to power success. Guided by a wealth of data and insights, we'll make intelligent decisions about your talent function, together.

Improved capacity and capability

Change is inevitable. But a reactive approach risks your organisation being left behind. We continuously monitor changing market trends, predict your evolving needs and build relationships with suppliers to ensure access to the skills you need, when you need them.

An unparalleled customer experience

Your success is at the heart of our business. When you partner with Hays, we take the time to understand your ambitions and challenges. Equipped with the tools, technology and market insights specific to your industry, we're committed to providing a quality experience to every stakeholder in your organisation.
OUR SOLUTIONS
TAILORED TO YOUR BUSINESS
The scope of opportunity offered by a Managed Service Programme can make it difficult to know where to start.

If your organisation is new to MSP: For those embarking on their journey, the key is to build the right foundations. We secure programme adoption through effective change management, creating manager friendly processes with a focus on engaging and enabling, rather than controlling, your supplier network. This approach enables 'buy in' across an array of stakeholders, reduces the risk presented by change and ensures results are realised faster.

If you're searching for more agility: For organisations eager to unlock more from their existing MSP, we combine four services into one holistic solution. Bringing together MSP, Contractor Management Outsourcing, Direct Sourcing and our proprietary Vendor Management System, 3 Story Software under an 'MSP Complete' model. This strategy offers the most agile, accountable and cost-effective solution.

If you're building on existing foundations: The next step in your workforce journey is to build towards a Total Workforce Solution, combining the capabilities of your MSP with Services & SoW Procurement or a Recruitment Process Outsourcing service.
A SOLUTION FOR EVERY WORKFORCE CHALLENGE
Gain visibility across your workforce
Complete clarity. Better business decisions. Let's keep things simple with our solutions.
Reduce time to hire

Every empty seat has an impact on your organisation.

Anticipate, predict and plan for the future

Together, we'll build a smarter workforce strategy.

Attract and retain essential expertise

Do you have the strategies in place to engage essential expertise – and ensure they have a reason to stay?
MANAGED SERVICE PROGRAMME (MSP) FAQs
Most MSPs are charged as either a percentage of contingent workforce spend, or a price per transaction fee. We can also tailor payment options to the specific needs of your organisation, including a fixed fee or a performance-based pricing model, in which savings are shared.
We'll explore the options available when it comes to supplier management, tailored to the specific challenges and ambitions faced by your organisation and MSP implementation. We'll always choose to champion enablement over control.
The first step is to set up a multidisciplinary Steering Committee, consisting of HR and Procurement, as well as line management from the teams which hire the most temporary resources. Securing engagement from this project team ensures key perspectives are taken into consideration and that your stakeholders are in agreement before the solution is chosen.

Sustained support and unambiguous communications are essential for a successful outsourcing solution.
TALK TO HAYS FIND OUT HOW WE CAN HELP
I'm interested in Enterprise Solutions from Hays
Today's solutions lay the foundation for pursuing tomorrow's opportunities. Aided by technology and automation, we make managing complex talent needs simpler and easier.
Discover how
Need new recruits? Look no further


Whether you're seeking short-notice temporary support or longer-term employees, we have candidates in our databases that are sure to fit the bill.


Find out more