EARLY CAREERS
Bespoke Early Careers solutions to attract, develop and retain quality candidates. Discover how you can build robust talent pipelines and prime your business for tomorrow's challenges.

EARLY CAREERS
Bespoke Early Careers solutions to attract, develop and retain quality candidates. Discover how you can build robust talent pipelines and prime your business for tomorrow's challenges.
What you need to know about early careers
You might have the skills in place to power your organisation's growth today, but are you equipped with the expertise to tackle tomorrow's challenges?

Current and future skills shortages, the rapid pace of digital transformation and the desire to build and benefit from more diverse talent networks are creating a complex puzzle that organisations are failing to solve.

An Early Careers solution is more than just a recruitment process. Working in partnership, we'll offer essential advice, insights and expertise across all elements of the Early Careers lifecycle, from marketing and attraction through to development and retention programmes.

A robust Early Careers proposition to harness skills, futureproof your talent pipeline and power your organisation's strategic ambitions.
Enhance your entire Early Careers lifecycle

Identifying tomorrow's talent represents just one part of a complex talent puzzle. Our specialist teams can support your organisation in the development of an end-to-end Early Careers lifecycle, including Marketing and Attraction, Assessment and Selection, Development and Engagement and Post Programme. We're here for you during every step of your Early Careers journey.

Build a diverse talent pipeline

Complex challenges demand innovative solutions. You need to build teams that bring out the best in one another, making space for creativity. We'll help you identify, source and onboard the next generation, including Apprentices, Interns and Graduates. Turning today's challenge into tomorrow's opportunity.

Leverage the Apprenticeship Levy

With a focus on future skills requirements, the levy is a vital tool to any organisation eager to fill future skills gaps. With a deep understanding of your strategy and the utilisation of the levy, our teams can shape an Early Careers solution with bespoke support.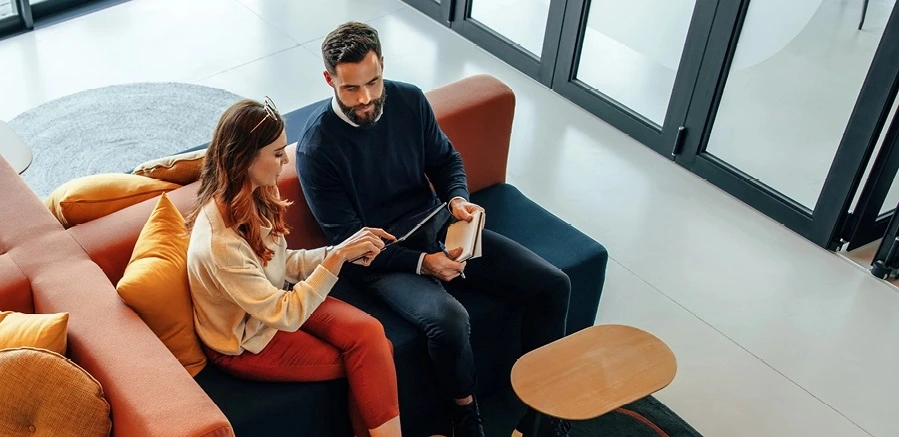 Inspire the next generation
Benefit from our award-winning programme, fostering collaboration between education providers and organisations. We'll support you in building your brand, enabling early engagement with the talent who will drive forward your future growth.

Develop and engage top talent
Attraction is important, but retention is critical. With right expertise onboarded and engaged, we'll develop bespoke development pathways to aid retention, with a relentless focus on your organisation's future skills requirements.
EXPLORE OUR OTHER ADVISORY SERVICES
HOW EARLY CAREERS
CAN HELP YOUR BUSINESS
Build a diverse talent pipeline for tomorrow's needs

We'll equip you with the insights your organisation needs to forecast future demand. Benefit from the strength of our partnerships and a wealth of pre-established talent networks, giving you the ability to bring future skills into your business. Together, we'll strengthen your talent pipeline and fuel your business ambitions.

Meet critical future skills gaps

There's a battle for expertise, and competition is fierce. With our approach to marketing and attraction, we'll move beyond the limitations of traditional sourcing channels, tapping into a wealth of diverse talent networks to enable you to solve immediate skills gaps and forecast future hiring needs.

Stand out from the crowd

Different generation. Different expectations. We'll equip you with the insights, partnerships and understanding to craft a candidate experience with a competitive edge. Together, we'll tell the story across our broad talent networks, developing personalised attraction and engagement campaigns to ensure your organisation is viewed as an employer of choice.
EARLY CAREERS
TAILORED TO YOUR BUSINESS
Our Early Careers experts adopt a truly consultative approach to understand the challenges and opportunities facing your organisation.

We combine a wealth of industry insights and proven best practice with a deep understanding of your organisation to inform our strategy.

An Early Careers solution as unique as your organisation.
A SOLUTION FOR EVERY WORKFORCE CHALLENGE
Attract and retain essential expertise
Do you have the strategies in place to engage essential expertise - and ensure they have a reason to stay?
Anticipate, predict and plan for the future

Together, we'll build a smarter workforce strategy.

Enhance your company culture

Organisations are so much more than their bottom line. Transform culture into your competitive edge.

Diversify your talent networks

Limiting your search to traditional sourcing strategies will see you fall short of your skills requirements.
We leverage bespoke marketing approaches to tap into a greater array of target markets. We'll also review your selection and assessment processes and eradicate bias, enabling under-represented populations to demonstrate their potential during application and interview stages.
Absolutely. We work hard to understand your future skill requirements, combining this with a wealth of insights across the world of work. Then, we'll get to work, building and implementing the strategies you need to attract and retain individuals, and future proof your organisation.
We're hyper-focused on increasing the attractiveness of your organisation in the market. Together, we'll define and implement a range of strategies to position your purpose and proposition to the market.

But we don't limit ourselves to simply attracting the right people, we'll also review your processes to ensure an exceptional candidate experience, with 'always on' activity ensuring your talent network is kept warm.