Why is safeguarding important?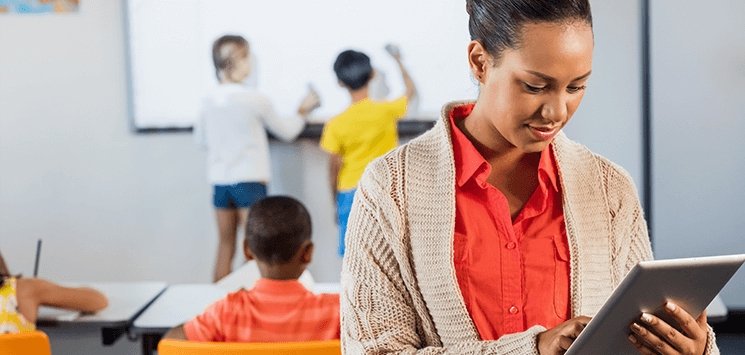 The importance of safeguarding for any school, college, nursery, sports club or establishment in which staff are likely to come into contact with children cannot be understated. It is an education or childcare professional's top consideration, requiring diligence, communication and knowledge which only thorough training can provide.
When explaining the importance of safeguarding children and young people to education and childcare professionals, the DfE offers the following guidance as part of its 'Keeping Children Safe in Education' guidance:
'No single practitioner can have a full picture of a child's needs and circumstances. If children and families are to receive the right help at the right time, everyone who comes into contact with them has a role to play in identifying concerns, sharing information and taking prompt action.'
The importance of safeguarding, and safeguarding training is not to be regarded as a simple matter of compliance, but rather as a shared responsibility for everyone. Together, professionals who understand why safeguarding is important, and who have had the training to recognise risk factors, can collaborate and take actions to ensure that a child and their family receives the support and protection they need.
But what is safeguarding?
The DfE defines the tenets of child safeguarding as the following:
Protecting children from abuse and maltreatment
Preventing harm to children's health or development
Ensuring children grow up with the provision of safe and effective care
Taking action to enable all children and young people to have the best outcomes.
These definitions are broad, but reflect the importance of safeguarding in regards to a child's development, and the areas which education and childcare practitioners should seek to protect. These individuals are often in the best place to recognise a threat to a child as, over time, they become familiar with mannerisms, personalities and behaviors of children so that, with training, they can be in a better position to identify when the above tenets are under threat.
The importance of safeguarding training
As mentioned above, safeguarding is a mutual responsibility to be shared with all professionals working with children, from teachers to support staff, and even up to governor or senior leadership level. But awareness of the importance of safeguarding is not enough, thorough training is required to be able to recognise when a child is under threat.
Safeguarding Complete, from Hays Thrive Education Training, is one of the most comprehensive safeguarding training packages available, and for a single price, your entire team can access online safeguarding training courses including:
Safeguarding and child protection training
Safer recruitment training
Safeguarding and child protection – essentials training
Safeguarding and child protection – Governor training
Health & safety training
Behaviour management training
Radicalisation and extremism (Prevent) training
If you're trying to explain why safeguarding is important to your team, and give them the tools they need to safeguard children, the online training available from Safeguarding Complete will give them a comprehensive understanding of what they need to do to ensure the children in their care stay happy, protected and able to grow.
Find out more about the courses available as part of Safeguarding Complete from Hays Thrive Education Training today.