Safer recruitment training – why you need it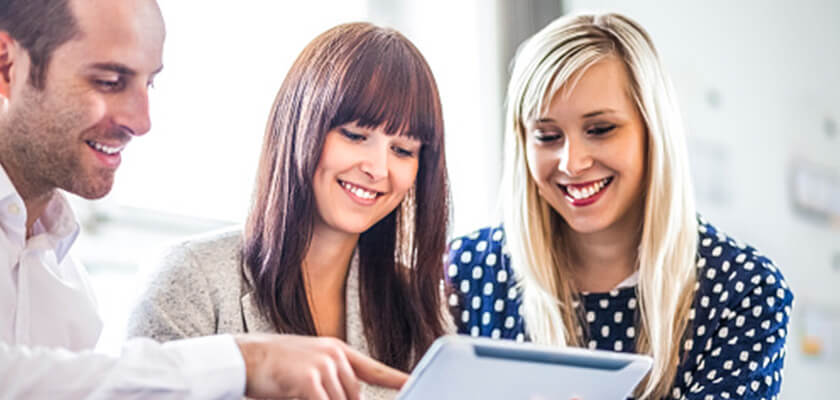 As part of our Safeguarding Complete package, your teams can access a safer recruitment training course, with tips, advice and assessments to help your staff learn how to safely recruit new education and support professionals to the team. But what does safer recruitment training actually entail – and why is it so important for your organisation?
What is safer recruitment training?
When recruiting new staff to join your organisation, most organisations have to worry about cultural fit, candidate experience, skills and more, but you have an extra level of concern – safety.
When hiring for anyone who may come into contact with children, safety is a top priority, and in order to safeguard children and young people from unsuitable applicants, your hiring practices need to be structured, meticulous and secure. That's where our safer recruiting training course comes into its own. Helping your hiring managers to identify areas of risk and change their approach to hiring so as to recognise unsuitable applicants early.
You can access safer recruitment training as part of our Safeguarding Complete package, which also includes additional courses such as safeguarding and child protection training, behavioural management training, health and safety training and more.
What's involved in safer recruitment training?
The course is divided into four e-learning safer recruitment modules, each designed to give your team the information and understanding they need to make safer recruitment decisions.
Safer recruitment training module 1: Guidance and legislation
This module helps staff understand the latest safeguarding guidelines from the DfE and how to apply them to recruitment. Learners will also discover wider information around child safeguarding and the roles and responsibilities involved in handling, managing, recording and concluding allegations against staff.
Safer recruitment training module 2: Recruitment and selection
The next module in the safer recruitment training course focuses on the actions you can take to improve your recruitment processes, including best practice processes for job advertising, writing person specifications and creating info/application packs. It also advises on the correct approach to shortlisting candidates, interviewing and making vital pre-appointment checks. Finally this module explores how to identify and deter unsuitable applicants.
Safer recruitment training module 3: Vetting and documentation
When making compliance checks, hiring managers must be vigilant. This module will run through the basics of vetting and documentation and how to work with a recruiter to ensure compliance is always met. Includes guidance on references, proof of identity, right to work, qualifications and health.
Safer recruitment training module 4: Child protection checks
The final module of our safer recruitment training course contains some of the most important information a hiring manager needs to consider when ensuring the safety of children in their organisation's care. It provides statutory guidance on all child protection checks and when to conduct them. Learners will be informed about the children's barred list, the disclosure barring service, convictions, record keeping in line with duty of care.
This course is a vital part of your commitment to child safeguarding, which is why we've kept our safer recruitment training free of jargon and accessible to your entire staff base online. Sign up for Safeguarding Complete today and start assigning safer recruitment training and more to help your staff create a safe and secure learning environment.