Content_multi_DIReport_MainRegion
Hays Diversity & Inclusion Report 2018


---
A well-planned and executed diversity and inclusion strategy is essential to effective talent management and an organisation's sustained success.
The Hays Diversity & Inclusion 2018 Report gives you a snapshot of today's world of work, from a survey of over 9,300 UK professionals, and offers practical recommendations to enhance your diversity and inclusion policies to ensure effective talent management and secure better operational performance.
In our report, we consider five elements which are vital to operational performance:
Leadership
Data capture and analysis
Talent attraction and selection
Workplace culture
Career management
Understand how to encourage inclusive leadership styles, attract talent from the widest pool possible, hire the best candidates and create a positive workplace culture that promotes the long-term retention of all employees.
---
Watch our webinar
---
Content_multi_DINewsletter_RHModule
Latest news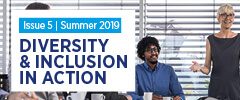 Get the latest updates of legislation or best practices in ED&I in our quarterly newsletters.
Content_multi_experts_in_diversity_RHModule
Experts in Diversity
Learn more about the key business benefits or talk to our expert.
Content_multi_NES_diversity_RHModule
National Equality Standard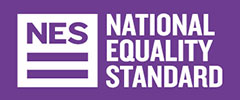 Hays are proud to have achieved the National Equality Standard