Legal jobs in the UK
Get access to a range of reputable clients across the legal industry, leveraging our leading market intelligence and employer networks.
Search for a Job

Legal jobs in the UK
Get access to a range of reputable clients across the legal industry, leveraging our leading market intelligence and employer networks.
Search for a Job
Our recruitment experience in legal jobs
With over 25 years of specialist legal industry recruitment experience, we've placed thousands of legal professionals in jobs – over 500 in the last year alone.
As a lifelong partner to our customers, we put our candidates' needs first, with our legal industry expert consultants providing advice, guidance and support. We'll consider location, role, specialisation, organisation and sector – all to suit your career, lifestyle and earning ambitions.
Using our unrivalled range of client relationships, legal industry knowledge and expertise, we match professionals to jobs via qualifications and professional expertise.
Because whatever your career goals in the legal profession – from paralegal roles to in-house solicitors or director roles – we're here as your lifelong partner to help you get to where you want to go.
Hiring across company secretarial jobs, private practice jobs, paralegal jobs, the public sector and not-for-profit jobs, our hands-on experience placing legal professionals is second to none.
Check out our full range of top legal jobs.
Legal industry employers we recruit for
We work with hundreds of employers in the legal industry. From expanding global law firms to international organisations and smaller, local firms across the UK. This means we offer more choice of jobs, as well as unique insights opportunities you can't find anywhere else.
Some of the top law firms we've placed legal professionals in include: Allen & Overy, Blake Morgan, Burges Salmon, Clarke Willmott, Eversheds Sutherlands, Herbet Smith Freehills, Osborne Clarke, Pennington Manches, Shoosmiths and Trowers & Hamlins.
We've also matched legal professionals to a range of commercial organisations, such as: Arup, Aviva, Bank of Ireland, BT, Deloitte, IKEA, KPMG, Post Office, RAC and TSB.
If you want to work in the public and third sector, take a look at some of the respected organisations we've worked with: Alzheimer's Society, Clarion Housing Group, Dogs Trust, Financial Reporting Council, RNIB, The Pensions Regulator, The University of Law, West Suffolk Council, World Animal Protection and WWF.
We have 25 years of specialist legal industry recruitment experience and have placed thousands of legal professionals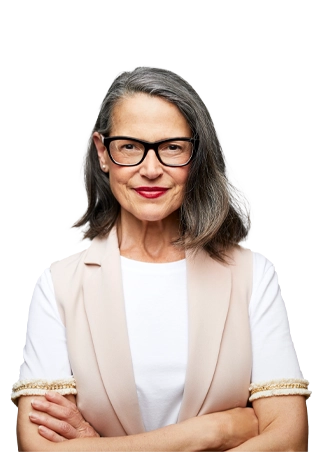 I can't really think of any way the experience could be improved. Sheldon's expertise and contacts in the market were invaluable, I really felt like he made a huge difference to my chances of securing an NQ role in the area I wanted to pursue.
- Legal candidate
With over 25 years of specialist industry experience placing legal professionals in jobs, and robust relationships with a vast network of legal employers – we offer a wide range of legal jobs across all levels of seniority. They include paralegal jobs, legal executive jobs, company secretarial jobs, newly qualified solicitor jobs, associate jobs, lawyer jobs, partner jobs and in-house legal jobs and director roles.
There are quite a few avenues into the legal industry. The first and most obvious is to acquire a law degree, but the landscape is changing. The fastest route to becoming a solicitor or even a barrister is getting your university degree and subsequent qualifications.
But if that's not an option, then some other routes in are to become a legal apprentice, with positions starting at the £18,000 mark. To become a lawyer or solicitor, you will need that qualification – which, if you haven't been to university, you can do in your own time if you're juggling work life and a family. Becoming a paralegal is also an excellent way to get into the legal industry – and it pays well too. Then there's the role of legal secretary – the backbone of any legal business, and you don't need prior industry knowledge.
A law degree is not necessarily required to work in the legal space. We have plenty of jobs in the legal industry on our books that don't require a law degree. They include paralegal roles, legal assistants, legal and company secretaries. Also remember if you're looking for a career change, consider all your transferable skills. Check out our job listings for more.
Do your research before a legal job interview. Remember the legal industry is a competitive market, so find out all you can about the company you're interviewing with. Our legal specialist recruiters will be sure to give you as much information and advice to help you prepare. Also remember to have your own questions at the ready, to demonstrate your enthusiasm, motivation and development goals.