content_multi_work_from_home_intro_MainRegion

With so many people working remotely due to the Coronavirus, this hub provides everything you need in one place to help you to adapt to the new way of working. As your lifelong career partner we are with you every step of the way and will be updating this site regularly with new guides, blogs and information to support you.
If you are a manager, take a look here at our resources specifically designed to help you manage remotely.
Content_multi_candidate_hub_promoboxes
Job hunting – from home
Here's what you need to know to succeed in job hunting and video interviews from home. Download now to see best practice and find out who's on hand to help.

Download now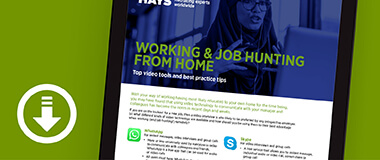 The best video tools for home working
What's the best video solution for you? Do you know your Skype from your WhatsApp? Find out more about the video interview options available and how to use them.
Download now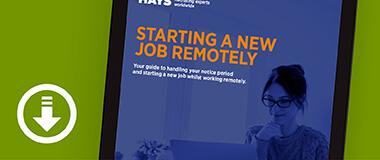 Starting a new job from home
Learn how to handle your notice period and start a new job whilst working remotely. Download our guide to Starting a New Job Remotely today.


Download now
Content_multi_candidate_hub_promoboxes_2