content_multi_hybridworking_client_DAC_MainRegion
YOUR GUIDE TO SUCCESSFULLY MANAGING HYBRID TEAMS


---
We can safely assume that, at least for the foreseeable future, the world of work will be 'hybrid', meaning employers must adapt to managing a team that combines remote, semi-remote and entirely office-based employees, potentially working to different scheduled hours.
Our guide provides support for managers and leaders with their understanding of some of the possible challenges that a hybrid working environment can bring, as well as practical advice these can be mitigated to help you develop an inclusive and productive working environment for all.
Download your guide to find out:
The advantages of embracing hybrid working practices
The challenges of managing hybrid teams how they can be overcome
The key principles you should follow to make hybrid working successful
content_multi_Hays_Thrive_RHmodule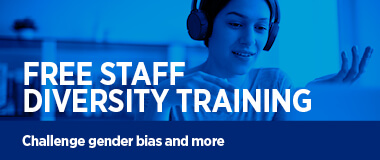 Sign up to Hays Thrive so your team can benefit from our Diversity & Inclusion package – as well as dozens more free training courses.

Sign up now
Content_multi_find_out_more_RHModule
Find out more
Search for jobs
Find your next career move.
---
Register a job
Search through hundreds of candidates to find your next employee or employees.
---
Employer Services
Explore our key services which will help provide you with an effective talent strategy.
---
Resources
From whitepapers to reports, get the resources you need for all of your recruitment or job searching needs.
---
Join us at our events
We are dedicated to creating opportunities for professionals and industry leaders to share their insights.
---
View our blogs
Take a look at our blog section for further insight and advice.