HR & Training

Welcome to Hays Human Resources, where we match HR talent with the right organisations.
Hays Human Resources recruits for HR directors and their teams on a permanent, contract and temporary basis. With offices across the UK, we can give offer local knowledge and an understanding of the wider market to help find the right HR job for you.
We recruit for a range of HR professionals, including HR Managers, HR Advisors, Reward Analysts, Resourcing Managers and Learning & Development Coordinators, placing the right candidates in the right jobs to make a real difference to people and organisations alike.
Our HR consultants have unparalleled market expertise and we have more than 80 expert consultants recruiting for the HR profession, covering 45 different locations including London, Birmingham, Manchester, Southampton, Leeds, Cardiff, Bristol, Glasgow and Nottingham. Contact your nearest specialist HR consultant today by finding your local office.
Have a vacancy?
Have a vacancy? Send us some details about the job, and we can help you out. We have a huge database of human resource professionals available to fill your vacancies.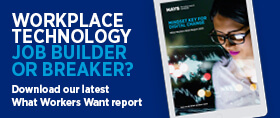 What Workers Want
Digital transformation is changing how we think about work and the tasks we do. But are employers and professionals ready for the change? Download your copy of our What Workers Want 2019 report to find out.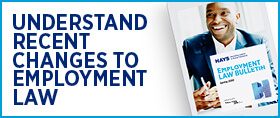 Employment Law Bulletin: Spring 2020
Ensure you are up-to-date on the latest employment legislation by requesting your copy of our Spring Employment Law Bulletin.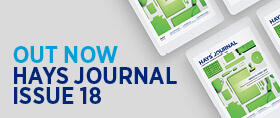 Hays Journal 18
The Hays Journal offers key insights into the hiring market and the world of recruitment, including insights from industry experts such as Deloitte's, Gartner and O.C. Tanner
Informed
Stay informed to ensure you have the right talent at the right time with our webinars and quarterly publications.


Join our social network

Follow us on LinkedIn

Follow us on Twitter

Like us on Facebook

Subscribe to us on Youtube

content_multi_MyLearning_RHModule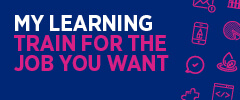 My Learning is your portal for free training courses to support you throughout your career and get you market-ready for your next job search.
content_HR_ELB_Spring2020_DAC_RHModule
Covid-19: What are the impacts on Employment Law?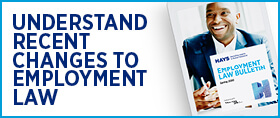 The latest updates to employment law include new coronavirus advice as well as changes to immigration legislation. Find out more in our Spring 2020 Employment Law Bulletin.
Content_multi_office_locator_RHmodule
Contact us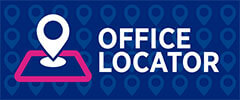 Hays has offices across the whole of the UK. Contact us to discuss your employment needs.
content_HR_recent_reports
content_HR_events_rhmodule
HR events
From workshops exploring inclusive leadership and workplace diversity, to sector specific market update events, we are dedicated to creating opportunities for professionals and industry leaders to network and share their insights.