Our recruitment experience in education
Whether you're looking for supply, contract or permanent roles, take advantage of our expansive school network and our expertise in education.
Our team of 200 specialist consultants work with over 6,000 nurseries, schools, and multi academy trusts (MATs) across the UK, operating exclusively with over 1,000 of these. Whether you're an early career teacher (ECT) or a senior leader, we'll help you find your next role in education.
Our variety of fulfilling roles in education include primary and secondary teachers, early careers teachers, early years and nursery teachers, nursery nurses, exam officers, school technicians, special educational needs or disability (SEND), supply and temporary teachers, teaching assistants, business administrators, caretakers. Meanwhile our hands-on experience in education can provide support for early careers teachers, and tailored job placements for headteachers and school leadership.
For education professionals looking to quickly access the latest role, check out the Hays app. As well as letting you browse a range of supply roles and alerting us to your availability, our app provides a wealth of free training courses.
Explore the area of expertise that you're interested in to find your ideal job in education.
Education employers we recruit for
From vibrant schools and sought-after nurseries, to respected academies and trusts, we work with thousands of institutions, giving you superior choice and opportunities for personal growth development and career progression. Our longstanding, trusted employer relations – both locally and nationally – makes us a lifelong partner for education professionals.
You'll find teaching and leadership jobs available across the country, including locations like London, Bristol, Leeds, Manchester, Belfast, Aberdeen, Liverpool, Brighton and more. The institutions we work with are equally diverse, looking to hire across all education disciplines and seniority levels.
Our 200 specialist consultants work with over 6,000 nurseries, schools, and MATs across the UK - operating exclusively with over 1,000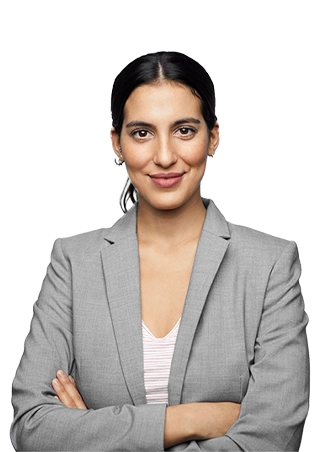 Paul was a fantastic help to me during my training year as a teacher. He kept in regular contact with me to ensure my interviews went well and to ensure I was prepared for the interview process.
- Lead Teacher
Teachers are paid on national salary levels, divided into main and upper pay ranges, with teachers being promoted up the scales in line with their performance. For supply teachers, salaries are also reflected by qualifications and standards of teaching.
Read our Education Salary & Recruiting Trends Guide 2022 for a more detailed salary breakdown, as well as salary guidance for non-teaching roles.
There are a multitude of ways into teaching. The most common is the Post Graduate Certificate in Education (PGCE), which can be completed at a university or a school-led training programme.
Another popular route is Schools Direct, which lets graduates become part of a school team from day one, supplemented by university teaching. Teach First candidates work in low-income communities as part of a two-year training programme, which leads to a fully funded Postgraduate Diploma in Education and Leadership.
These more common routes will all award you with Qualified Teacher Status (QTS), but several other pathways are also available.
While teachers are in high demand, you will still need to persuade your school interviewer that you are a trustworthy educator – one committed to developing student progress, inspiring and motivating, and ensuring a safe learning environment.
An expected question is 'why do you want to be a teacher?', but some schools may ask more focused questions, such as those regarding the Teachers' Standards.
Some schools may also tie in questions with a lesson you have taught. With reflection being such a crucial part of being a teacher, you may be asked what you would do differently next time. Ensure you prepare some potential reflections you could highlight in advance, such as improved differentiation, or more targeted student questioning.
Classroom roles are always in demand, especially core subjects such as science and maths. Other opportunities include lab technicians, learning mentors and a selection of SLT (Senior Leadership Team) roles.
There is also demand for a variety of support vacancies - in particular within MATs at head office. This includes roles in education leadership, HR, marketing, IT, and estates
No matter your qualifications, experience or location, we can help you find a leadership and teaching role tailored to your ambitions.
Get in touch with one of our specialist consultants today.