Love contracting in the tech industry, but miss the benefits you typically only get when you're an employee? Access a ton of great perks and benefits exclusive to Hays Technology contractors through our exclusive partnership with pirkx.
Perks of the job
We've teamed up with pirkx to help you juggle the demands and pressures of the world of work, giving you access to their range health and wellbeing benefits, with a little fun along the way. Together, we're committed to powering a healthier world of work.

The partnership is just another way we're providing lifelong support to our contractors working in the gig economy with flexible, low-cost services and benefits to make contracting easier and more rewarding.

Our pirkx partnership is open to all contractors – whether you're actively working with us or not. It takes only a matter of minutes to sign up and it's free to join.
Sign up now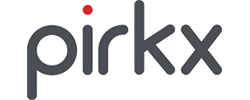 With the backdrop of severe uncertainty, wellbeing, including physical and mental health has never been more important. Providing easy access to affordable health and wellbeing benefits to everyone is imperative and we're so excited to be working in partnership with Hays.
We have seen, first-hand, just how important it is to Hays to provide the most comprehensive level of service to everyone that they work with and support, regardless of their employment status. We have a clear alignment in our core values, vision of making sure that people are looked after, and are so incredibly happy to be working with them.

Stella Smith, CEO and Founder, pirkx