Content_multi_Salary_Guide_MainRegion
Hays Salary & Recruiting Trends 2020 guide


---
How the guide will help your organisation:
Explore the findings of the Hays UK Salary & Recruiting Trends 2020 guide, based on our survey of over 31,500 employers and employees.
Benchmark your pay and that of your team against salaries split by profession and UK region.
Discover recruiting trends across 13 different specialist and technical areas.
Download your copy of the guide and secure a meeting with one of our specialist consultants to discuss what the findings mean for your organisation.
Key findings include:
68% expect to recruit staff over the next year.
Challenges finding the right candidates persist, as 88% of employers experienced skills shortages in the last year
76% of employers increased salaries last year, although 39% of workers say they're not satisfied with their salary.
74% of employees say it's important for their organisation to be transparent about how pay levels are set.
Download your copy today to find out more – and compare thousands of salaries from across the UK.
---
Watch our Bitesize webinar
Here's our summary of the key findings from this year's Hays UK Salary & Recruiting Trends guide.
content_multi_Hays_Thrive_Wellbeing_lockdown_RHmodule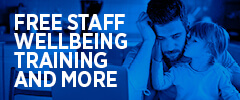 This lockdown, give your staff the support they need, sign up for free staff training from Hays Thrive.
Sign up now
Content_multi_office_locator_RHmodule
Contact us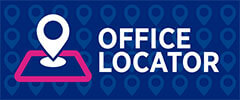 Hays has offices across the whole of the UK. Contact us to discuss your employment needs.
Content_ES_salary_benchmarking_RHModule
Salary Benchmarking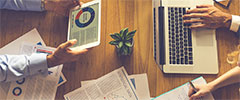 Our salary benchmarking team focuses purely on delivering bespoke salary and reward reports to help you make the best workforce management decisions.