Content_multi_DIChecklist_MainRegion
Inclusive Recruitment Checklist


---
The recruitment process is a crucial element of bringing diverse talent into an organisation, and every step of the recruitment journey should be inclusive.
The Hays Inclusive Recruitment Checklist, produced in partnership with VERCIDA Consulting, guides you through eight stages of the recruitment process and advises on best practice to ensure diversity and inclusion is prioritised.
The interactive checklist details specific interventions to action, risk factors and resources to use at each stage of the recruitment process, which will support more diverse and inclusive recruitment outcomes for your organisation. These include:
Advice for writing job specifications
Technology to counter unconscious bias
Diagnostic tools to analyse the effectiveness of your entire candidate journey
Download the checklist now to review your recruitment processes and start hiring inclusively.
Content_multi_DIReport_RHModule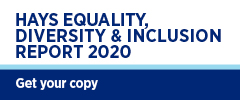 In our latest Equality, Inclusion and Diversity Report, we explore whether flexible working can help create more diverse workforces and more inclusive workplaces.
content_multi_Hays_Thrive_Wellbeing_lockdown_RHmodule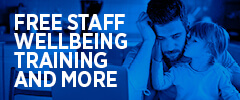 This lockdown, give your staff the support they need, sign up for free staff training from Hays Thrive.
Sign up now
Content_multi_experts_in_diversity_RHModule
Experts in Diversity
Learn more about the key business benefits or talk to our expert.
Content_multi_NES_diversity_RHModule
National Equality Standard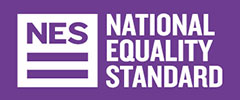 Hays are proud to have achieved the National Equality Standard