Content_multi_Diversity_MainRegion
EXPERTS IN DIVERSITY & INCLUSION


---
Building a diverse and inclusive workforce is no longer a nice-to-have but a core component of any talent acquisition strategy. Recognising and harnessing the dynamism of diversity is an essential element of Hays' leading expertise, enabling people and organisations to fulfil their potential.
Hays' diversity and inclusion expertise
Diversity and inclusion (D&I) in the workplace brings people of different experiences and backgrounds together, which – when managed well – creates a high-performance and innovative environment.
Through our expertise and partner network, we can help you recruit and retain a diverse range of talent.
We have a dedicated in-house diversity and inclusion expert
We work closely with a wide range of talented D&I professionals, diversity networks and groups.
We have expert thought-leadership, including our annual Global Diversity Report, our award-winning Hays Journal, and expert blogs from leading industry experts.
We offer a range of bespoke D&I products and services designed to support your organisation's commitments.

View our latest insights into the world of Equality, Diversity and Inclusion or find out about the Business Benefits of Diversity.
---

Talk to an ED&I expert
To discuss any aspect of your equality, diversity and inclusion policy, please contact Yvonne Smyth (Head of Diversity and Inclusion) on 0203 465 0055 or by emailing yvonne.smyth@hays.com.
Equity, Diversity & Inclusion Report 2021
We investigate if conversations about ED&I are leading to meaningful change.
Diversity Data Report 2020
Discover the benefits of collecting diversity data.
Inclusive Recruitment Checklist 2020
Review your recruitment processes and start hiring inclusively.
Diversity & Inclusion Snapshot 2020
Discover how attitudes towards ED&I have changed.
Diversity & Inclusion Newsletters
Read our insights on how to leverage the value that ED&I brings.
Content_multi_Diversity_organisations_MainRegion
Organisations we work with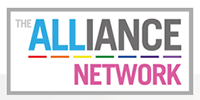 We work very closely with the Alliance network in the midlands as a co-founding organisation to support, engage and improve LGBTi exposure and opportunities within Professional Services organisations.
We support the alliance by organising and hosting key events attended by many midlands based organisations from small SMEs to large corporates around a variety of key LGBT topics producing useful toolkits for members to take back to their organisations and implement.
---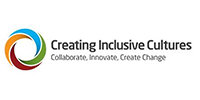 Founded by Charlotte Sweeney OBE, CIC is a collaboration of companies and employers who are committed to realising and implementing the benefits of diversity and inclusion to truly position their cities as thriving business powerhouses.
Hays Directors sit on the leadership teams across CIC's 3 hubs in Manchester, Leeds and . Areas of focus include improving the visibility and support to BAME professionals, improving organisations' support around mental health within the workplace and the creation of a junior board which has help city leaders interact with the next generation of workers and help identify what is important to them.
---
Leadership Through Sport & Business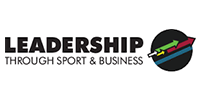 Hays is proud to work as recruitment partner to Leadership Through Sport & Business. LTSB is a life-changing social enterprise that gives high potential school leavers from disadvantaged backgrounds access to qualifications and careers in accounting, business, and finance.
We host 'speed interview' events run by LTSB to which we invite our clients, allowing them to understand more about the work LTSB does and access the cohorts of young people the organisation supports.
---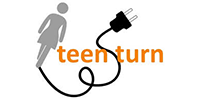 Teen-Turn provides teenage girls with the opportunity to spend two weeks during the summer in a technology career environment through work placements with companies based in Ireland. Hays supports Teen-Turn by engaging with prospective organisations to participate in the programme.
The aim of these 'Teen-Turnships' is to enable more girls to explore and gain an interest in technology, which will lead to more women earning technology qualifications – thus meeting a demand for skills that is currently outpacing supply.
Teen-Turn works with schools to identify participants with academic promise who will benefit from the opportunity but are from traditionally disadvantaged communities where third level education is uncommon.
Content_multi_NES_diversity_RHModule
National Equality Standard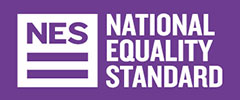 Hays are proud to have achieved the National Equality Standard
Content_multi_employer_services_RHModule
Content_multi_find_out_more_RHModule
Find out more
Search for jobs
Find your next career move.
---
Register a job
Search through hundreds of candidates to find your next employee or employees.
---
Employer Services
Explore our key services which will help provide you with an effective talent strategy.
---
Resources
From whitepapers to reports, get the resources you need for all of your recruitment or job searching needs.
---
View our blogs
Take a look at our blog section for further insight and advice.