Content_multi_WWW_MainRegion
What Workers Want


---
In 2017, we launched our first What Workers Want report, examining the priorities of employees and the nuances that influence their career-related decisions. With over 15,000 copies distributed in the first year alone, we recognise the demand from employers for detailed insight into what workers want. This year, we have stepped back to the point before someone becomes an employee, examining the applicant journey and what influences people to apply to and accept new jobs, as well as how they become successfully established into their new roles.
---
Reports
---
WHAT WORKERS WANT REPORT 2019
MINDSET KEY FOR DIGITAL CHANGE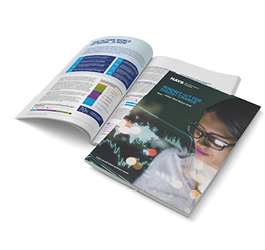 Request your copy of the report to discover how automation projects are likely to change the world of work as we know it, impacting tasks and helping people deliver greater human value.
We examined responses from 14,500 employers and professionals to find out where the greatest challenges to digital transformation – and greatest demand for talent – can be found.
WHAT WORKERS WANT REPORT 2018
REMOVE YOUR ROADBLOCKS
IMPROVE YOUR APPLICANT JOURNEY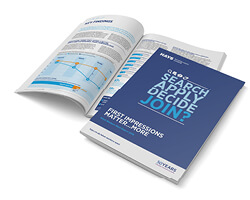 Download your copy of the report to discover how your brand, application processes, communications and interviews affect a professional's decision to accept a job at your organisation.
The 2018 report looks at the four stages of the applicant journey: Search, Apply, Decide and Join; and highlights areas where employers can improve their processes and avoid roadblocks to find the best professionals.
WHAT WORKERS WANT REPORT 2017
STAND OUT
AS AN EMPLOYER OF CHOICE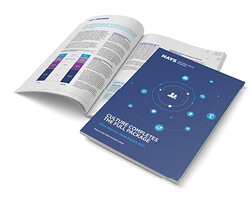 Download a copy of the report for essential recommendations on how to be a more effective employer, making you better able to retain and attract the talent you need.
We delved into the minds of over 13,650 professionals across a broad range of professions and sectors to find out what motivates them at work every day and what would encourage them to move to another organisation such as yours.
---
Webinars
---
We launched a series of regional webinars so you can learn what attracts or detracts candidates at each stage of the applicant journey across search, apply, decide and join. Discover how best to optimise your employee attraction offerings and encourage talented professionals to join your organisation.
Content_multi_find_out_more_RHModule
Find out more
Search for jobs
Find your next career move.
---
Register a job
Search through hundreds of candidates to find your next employee or employees.
---
Employer Services
Explore our key services which will help provide you with an effective talent strategy.
---
Resources
From whitepapers to reports, get the resources you need for all of your recruitment or job searching needs.
---
Join us at our events
We are dedicated to creating opportunities for professionals and industry leaders to share their insights.
---
View our blogs
Take a look at our blog section for further insight and advice.