Content_multi_WWW_MainRegion
What Workers Want Report 2021


---
Our annual What Workers Want report offers detailed insight into employment market trends and what workers want both now and in the future, and after a brief hiatus in 2020, it's back to give employers the vital data they need to plan their workforce strategy.
This year we take stock of the remarkable changes that face the workforce as a result of Covid-19, and assess if the 9-5 as we know it, is forever changed.
Download now to discover:
If employers and employees agree on the future of the 9-5
If workers want remote, hybrid or on-site working
The challenges facing employers exploring new ways of working
If employers and employers have the right skills to thrive in a hybrid working world
Our previous What Workers Want reports
We've looked at how automation was impacting the workplace, and examined the applicant journey and what influences people to apply to and accept new jobs:
---
What Workers Want 2019 - Mindset key for digital change
---
What Workers Want 2018 - Remove your roadblocks, improve your applicant journey
---
content_multi_Hays_Thrive_RHmodule
Hays Thrive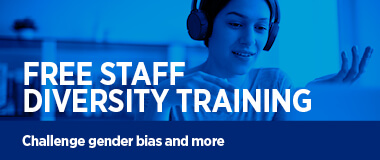 Sign up to Hays Thrive so your team can benefit from our Diversity & Inclusion package – as well as dozens more free training courses.

Sign up now
Content_multi_find_out_more_RHModule
Find out more
Search for jobs
Find your next career move.
---
Register a job
Search through hundreds of candidates to find your next employee or employees.
---
Employer Services
Explore our key services which will help provide you with an effective talent strategy.
---
Resources
From whitepapers to reports, get the resources you need for all of your recruitment or job searching needs.
---
View our blogs
Take a look at our blog section for further insight and advice.