content_multi_ES_DS_MainRegion

DOWNLOAD YOUR GUIDE TO HAYS DIGITAL SOLUTIONS
---
Enhance your approach to talent acquisition
Make sure your available positions are seen by the right people at the right time by taking an omnichannel approach to recruitment. Our Digital Solutions teams develop a wide range of traffic drivers, providing maximum exposure across various digital channels.
From job board advertising and social media promotion, to SEO, custom microsites and access to a wide range of digital channels, our teams create tailored online campaigns built around your unique brand and requirements.
What Hays Digital Solutions can do for you:
Attract in-demand and passive candidates
Elevate your employer brand and value proposition
Target an elusive pool of specialists
Create a competitive advantage through multi-channel recruiting
Deliver fully mobile optimised, bespoke recruitment platforms using your branding
Find out more and discover the range of packages we offer to ensure our recruitment solutions support your unique recruitment requirements: https://digital-solutions.hays.co.uk/
Read more about our digital solutions packages:
content_multi_Hays_Thrive_RHmodule
Hays Thrive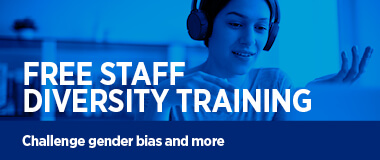 Sign up to Hays Thrive so your team can benefit from our Diversity & Inclusion package – as well as dozens more free training courses.

Sign up now
content_multi_ES_DS_Enquiry_RHModule
Digital Solutions Enquiries
For more information on how Hays Digital Solutions can solve your recruiting needs, please email digitalsolutions@hays.com.
content_multi_ES_DS_case_Studies_RHModule
Digital Solutions case studies
We pride ourselves on always creating high quality, aesthetically impressive creative sites for our clients.
content_multi_ES_navigation_RHModule