content_multi_diversitydatareport_DAC_MainRegion
DIVERSITY DATA REPORT


---
Collecting demographic diversity data from current employees and job applicants is vital to ensuring the success of Equality, Diversity & Inclusion (ED&I) initiatives that support access to and progression in the world of work in a way that is as fair and inclusive to all.
Download your copy of our latest report to discover how:
The benefits of collecting diversity data
How employees and candidates feel about sharing their data
How to help them feel more comfortable sharing their information
Hays has progressed on its own diversity data collection journey
content_multi_Hays_Thrive_RHmodule
Hays Thrive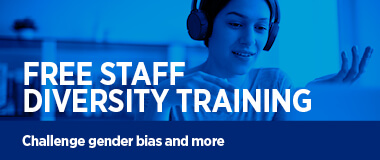 Sign up to Hays Thrive so your team can benefit from our Diversity & Inclusion package – as well as dozens more free training courses.

Sign up now
Content_multi_find_out_more_RHModule
Find out more
Search for jobs
Find your next career move.
---
Register a job
Search through hundreds of candidates to find your next employee or employees.
---
Employer Services
Explore our key services which will help provide you with an effective talent strategy.
---
Resources
From whitepapers to reports, get the resources you need for all of your recruitment or job searching needs.
---
View our blogs
Take a look at our blog section for further insight and advice.