content_IT_development_MainRegion
Development

Welcome to Hays IT, where we match top tech talent to the roles that need them most.
Hays IT Development specialist recruiters have access to a network of leading IT employers who are always seeking for the best web developers in the industry. Our experts are vastly knowledgeable on the expectations and standards of our web developer employers and will guide you through your job search to ensure you're in an ideal position when applying for developer jobs.
We recruit for a range of developer jobs including Front end developer jobs, .NET developer jobs, C# developer jobs, Java developer jobs, IOS/Android developer jobs, Junior developer jobs, C++ developer jobs, software developer jobs, Word press developer jobs, UI developer jobs and IT project management jobs. We have web developer jobs available across the UK including London, Belfast, Hatfield, Manchester, Bournemouth, Leeds, Milton Keynes, Glasgow, Bristol and Edinburgh. To find out more on the developer roles we have to offer and to receive our expert career advice, please contact your local Hays office.
Have a vacancy?
Have a vacancy? Send us some details about the job, and we can help you out. We have a huge database of professionals available to fill your vacancies.


Hays Tech Contractor Day Rate Guide 2020
The latest Hays Technology Contractor Day Rate Guide 2020 includes up-to-date day rate data for roles across IT, digital technology and finance technology split by profession, level and UK region.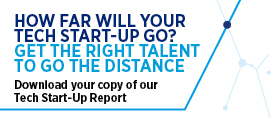 Hays Tech Start-Up Report
Getting your hiring strategy right is key for any organisation, but it is especially critical at a start-up, where every new employee may need to be a one-person team or help establish the culture that will help you grow and succeed.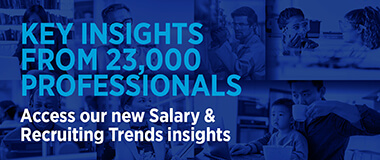 UK Salary & Recruiting Trends 2021
100% online for the first time, this year's Hays UK Salary & Recruiting Trends insights explore the incredible impact the events of 2020 have had on employers and professionals' plans for the year ahead.
Informed
The Informed page shares thought leadership insights on topics such as IR35 and Diversity & Inclusion. Stay Informed by accessing the latest and upcoming webinar, reports and whitepaper on the changing world of work.

Join our social network

Follow us on LinkedIn


Follow us on Twitter


Like us on Facebook

Content_DT_Super_Connect__Competition_RHModule
Super Connect For Good
Join our virtual final on the 17th November 2020 in Global Entrepreneurship Week UK to find out who will be crowned our National Winner and discover our six Industry Prize Winners.
Content_IT_contractor_day_rate_guide_RHModule
How competitive are your day rates?
The Covid-19 pandemic has accelerated the need for technology skills in organisations across the country. So how can you ensure you're able to compete for the best tech contractors?
Content_multi_office_locator_RHmodule
Contact us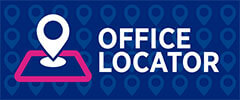 Hays has offices across the whole of the UK. Contact us to discuss your employment needs.
content_IT_recent_reports
IT events
From workshops exploring inclusive leadership and workplace diversity, to sector specific market update events, we are dedicated to creating opportunities for professionals and industry leaders to network and share their insights.