Content_A&F_PayrollWeekPodcast_MainRegion
Payroll Podcast

National Payroll Week 2021


In our latest payroll podcast, we catch up with Paul Schofield, SSC Director at Hays, to find out what changes he has implemented to the Hays Central Payroll function during the Covid-19 pandemic, and which are here to stay as we look to the future world of work.
Following over a year of lockdowns and the rise of remote working, Paul also shares his views on how to successfully onboard new members virtually to your payroll team.

Download our Payroll Podcast
The podcast will be sent to the email address you provide below.
content_Payroll_back_to_payroll_RHModule
Content_multi_office_locator_RHmodule
Contact us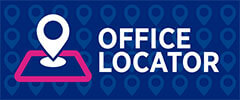 Hays has offices across the whole of the UK. Contact us to discuss your employment needs.
Content_multi_find_out_more_RHModule
Find out more
Search for jobs
Find your next career move.
---
Register a job
Search through hundreds of candidates to find your next employee or employees.
---
Employer Services
Explore our key services which will help provide you with an effective talent strategy.
---
Resources
From whitepapers to reports, get the resources you need for all of your recruitment or job searching needs.
---
View our blogs
Take a look at our blog section for further insight and advice.