Content_multi_PayrollWeek_MainRegion - phase 3
Celebrate National Payroll Week 2020

Taking place from 7-11 September, National Payroll Week was an opportunity to celebrate the amazing work undertaken by payrollers all across the UK.
Designated as key workers during the Covid-19 pandemic, payroll professionals have demonstrated, this year more than ever, the enormous contribution they make to the UK economy, both by keeping workers paid and through the collection of Income Tax and National Insurance.
To celebrate the great work of payrollers across the UK, we held a series of virtual activities during National Payroll Week to let you pay tribute to the amazing work you or your colleagues have done, and provide you with the tips and advice you need to succeed in the new era of work. Thanks to everyone who took part!
---
Congratulations to our Payroll Professional of the Year
Following a week of nominations during National Payroll Week, we're delighted to announce Hannah Jones as our Payroll Professional of the Year!
Quote from Hannah 'It's really awesome to be recognised for all the work I do in the background, especially during such a difficult time. I really appreciate it. Thank you very much!'
Quote from Helen Whitely, Head of Finance Operations at Leeds University who nominated Hannah 'I am delighted that Hannah has won 'Payroll Professional of the Year'! She has been brilliant this year and fully deserves the recognition!
Quote from Helen Livesey, National Payroll Channel Lead, Hays 'I was thrilled with the amount of entries we had this year, it was hardly surprising though given the amazing work the payroll profession had endured this year. It was a pleasure to read each entry and so many nominations were outstanding.'
Highly commended was:
Sharon Habberley – DHL
Helen Christian – Number Crunches
Sandra Mawson – Siemens
Samantha Lancaster – BMET
Nicola Adams – SFHA
Thank you to everyone who nominated, and thanks to all those who joined in celebrating the successes of the payroll profession during what has been a challenging year for all.
---
Webinar: Payroll Week CV tips
Payrollers are in high demand, so if you're looking ahead to your next career move, listen to our webinar recording where we provide tips and advice to help ensure your job hunt gets off to the best start.
---
Webinar: Payroll and how to recruit successfully in the new era of work
Helen Livesey, Hays UK Payroll Lead, joined by Richard Carter, Payroll Manager and Elizabeth Dugard, Payroll Clerk from Holland & Barrett are discussing their recruitment drive during lockdown.
Listen to our Payroll Podcast
In this podcast, Hays Director Paul Schofield explains how he led the Hays Payroll team successfully through the pandemic, and his future plans for navigating the new era of work.
content_Payroll_back_to_payroll_RHModule
Content_multi_office_locator_RHmodule
Contact us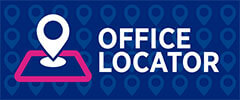 Hays has offices across the whole of the UK. Contact us to discuss your employment needs.
Content_multi_find_out_more_RHModule
Find out more
Search for jobs
Find your next career move.
---
Register a job
Search through hundreds of candidates to find your next employee or employees.
---
Employer Services
Explore our key services which will help provide you with an effective talent strategy.
---
Resources
From whitepapers to reports, get the resources you need for all of your recruitment or job searching needs.
---
Join us at our events
We are dedicated to creating opportunities for professionals and industry leaders to share their insights.
---
View our blogs
Take a look at our blog section for further insight and advice.