Securing the best talent: Five key job interview questions to ask candidates today
11 minute read | Gaelle Blake | Article | People & Culture Retention Workforce Management Industry insights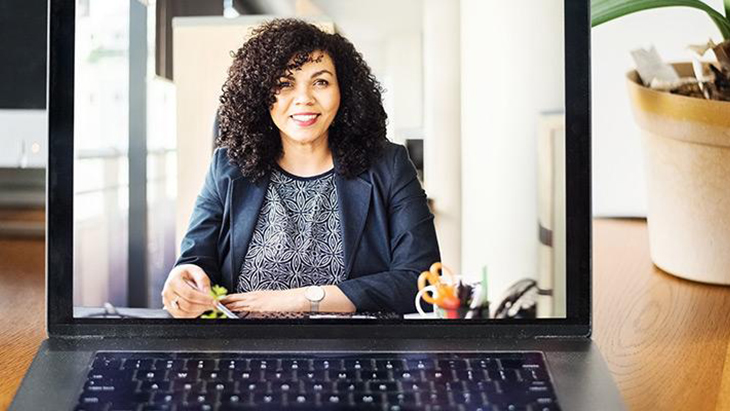 Asking the right job interview questions can help you secure the best candidates. Gaelle Blake, Director, Hays Permanent Appointments, gives you the five key questions you should ask interviewees today.
Interview questions to ask: Key insights
As we move on from the Covid-19 pandemic, many companies are now hiring for the skills they need to drive growth. After all, it's the actions and decisions you take now that will set you up for success in the future. At the heart of this planning should be your people.
People are the beating heart of your organisation – nothing will ever change that. So, spend some time mapping out which new roles will need to be created and which new skills you'll need to help you realise your new vision for the future.
Once you've understood what your immediate and future workforce requirements are likely to be, now is the time to start the process. After all, you have a golden window of opportunity right now from a hiring perspective:
The increase in remote and hybrid working means new talent pools could open up for you, giving your organisation more access to skills
The pandemic made many reflect on their working lives, re-evaluating how they contribute to the world via their work, and essentially, what they want to achieve in their chosen profession
Some are deciding that now could be a good time to search for a new opportunity – or at least could be more open to hearing about them.
With all this talent out there, how can you use interview questions to pick the right candidates for your company?
Interview questions to ask: Background
Once you have defined the roles and skills you require for a new era of work, consider what type of assessment works best. I think it goes without saying that assessing candidates remotely, via email, video or phone call, is here to stay. But there are still many options for how best to assess the specific skills needed for a role.
Consider one or more of the below:
If a role requires a lot of technical skills, it might be worthwhile for candidates to take a test. You might provide a test in advance and give candidates a set time to return their answers via email.
Alternatively, if the role requires working to very tight deadlines, you may want to provide a test during a virtual interview. Give candidates a shorter amount of time to complete it. You'll get to see how the candidates respond under pressure.
If you do set a test during a virtual interview, it is a good idea to mute microphones and turn off cameras – on both the interviewer's and the candidate's computers. You'll allow candidates to concentrate and avoid any unnecessary interruptions.
If a role requires regular presentations, consider asking your candidates to prepare a virtual presentation. This is useful if securing stakeholder buy-in is key to the role – it shows knowledge and approach to a particular topic.
Provide candidates with a topic in advance – you might decide a suitable timeframe based on deadlines in your organisation – as well as other relevant information, such as:
What format the presentation should take and whether they should send it to you in advance
How long the presentation should be
How many people they will be presenting to
What you will be 'assessing' based on (for example, content, use of data and the ability to persuade)
Whether there will be a 'question and answer' session after their presentation.
It is also important that everyone assessing candidates is grading according to the same criteria. Clarify with other interviewers ahead of time what they should look out for, and how to feedback to you.
Virtual panel or group interview:
If a role requires strong communication skills or working with multiple teams, a panel or group interview may well be worthwhile. Of course, the number, roles and seniorities of other interviewers should reflect the job in question.
Inform candidates on who will be interviewing them, and provide a background of each interviewer. You should also agree expectations with the other interviewers, such as:
The order of interviewers: i.e., who will talk first
How many questions each interviewer should ask, and on what topics
The order of questions to be asked
What parameters they should assess candidates on, and how they should feedback their thoughts to you.
Virtual one-to-one interview:
This is perhaps the most common assessment type. Before a virtual one-to-one interview, make the candidate aware of your choice of video call technology. You should also ensure that you have a standardised set of questions ready to ask all candidates.
Most crucially, as I go on to discuss below, make sure that your interview questions accurately assess the skills needed today.
1. "Do you prefer to work independently or as part of a team?"
A hybrid way of working is increasingly common in many industries. So, when interviewing, it's important to assess where the candidate would prefer to spend most of their time. In which setting might they deliver the most value to your business?
For many hiring managers, "Do you prefer to work independently or as part of a team?" was a common interview question pre-COVID. But the answer suddenly has far more meaning and importance as we enter the next era of hybrid work.
2. "How do you work productively remotely, ensuring your motivation remains high?"
Remote working is no longer seen as a 'perk', but the norm. From now on, candidates will demand a higher level of flexibility in remote working – whether that be from their homes, or somewhere else.
Going forward, remote working will become the norm. Pressure on your team to perform will be at an all-time high. So, it's essential that you hire candidates who are productive, engaged and motivated whilst working remotely.
Find more advice on how to interview remote full-time candidates from my colleague David Brown, CEO of Hays US.
3. "How do you practice lifelong learning and continuous upskilling?
The last few years have shown the value of being agile and adaptable. But there are always fresh challenges on the horizon as we enter into the next era of work.
Employees should play their part by delivering personalised and digitalised training. The ultimate goal is to embed a culture of lifelong learning into your organisation.
It's also important that employees are committed to their own learning. Continuous upskilling should become part of the culture. So, ask this question to understand if candidates are committed to their own lifelong learning. You could even ask them what new skills they've recently learnt independently, and how they went about learning them.
4. "Tell me about a time you've failed"
To be successful in the future, organisations will need an increased aptitude for learning. Likewise, a sense of being comfortable with being uncomfortable will be critical – with being out of one's comfort zone.
So, by asking your interviewees to explain a time they've failed, you'll be able to assess if they really do feel comfortable with failure. If, in fact, they see it as an opportunity for growth and learning, tackling unknowns or challenges with a mindset of growth.
5. "How do you inject an element of creativity into your work?"
As digital transformation and automation accelerate ever faster, our innate human skills will be even more impactful. In our recent Market Insights Report, nearly half (48%) of employers say the ability to problem solve is the soft skill most needed in their organisation, and a quarter (25%) want creativity.
All roles, now more so than ever, will demand an element of creativity, innovative thinking and problem-solving. Ask candidates how they inject creativity into their work. Answers might include brainstorming with a colleague, listening to a podcast, or even going for a walk to 'disconnect'.
These are just a few examples of the types of interview questions you should ask as we transition into the next era of work. Of course, I haven't covered all bases here. You may, for example, want to find out more about a candidate's communication style. It's also a good idea to ask about specific tools like Zoom, Teams, Skype, Hangouts or Slack.
Interview questions to ask: The next steps for your business
The last few years have changed the way we do business. So, it's important the questions you ask when interviewing reflect that. Ask the right questions, hire the right candidates, and give your organisation a competitive edge in the new era of work.
About this author
Gaelle Blake, Director of Permanent Appointments and Construction and Property
Gaelle joined Hays in 1999. In her time with the business, she has led dedicated teams providing expert recruitment services for a wide range of sectors and professions. In 2018, Gaelle started her current role as UK&I Director of Hays Permanent Appointments, where she works with 800 Permanent Appointments consultants across the UK and Ireland.
In July 2020, Gaelle was also appointed as UKI Director of Hays Construction & Property, leading the 300+ recruitment consultants in the largest specialist Construction & Property recruiter in the UK.