Content_multi_APAppreciationWeek_MainRegion
Celebrate AP Appreciation Week 2021


Accounts Payable Appreciation Week, which took place from Monday 17th – Friday 21st May, was all about giving praise to AP professionals who have supported and kept the industry going during the pandemic. To recognise these professionals is as important as ever as they all face challenges in new working arrangements & environments.
Thanks to everyone who took part in the celebrations!
Content_multi_office_locator_RHmodule
Contact us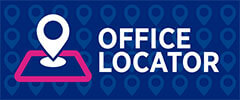 Hays has offices across the whole of the UK. Contact us to discuss your employment needs.
Content_multi_find_out_more_RHModule
Find out more
Search for jobs
Find your next career move.
---
Register a job
Search through hundreds of candidates to find your next employee or employees.
---
Employer Services
Explore our key services which will help provide you with an effective talent strategy.
---
Resources
From whitepapers to reports, get the resources you need for all of your recruitment or job searching needs.
---
View our blogs
Take a look at our blog section for further insight and advice.