DISCOVER OUR EDUCATION INSIGHTS
Curated by Hays and our partner organisations, explore materials to support and encourage growth in your area of expertise.
Sign up to access our Insights

DISCOVER OUR EDUCATION INSIGHTS
Curated by Hays and our partner organisations, explore materials to support and encourage growth in your area of expertise.
Sign up to access our Insights
Sign up for access to our evolving Education Insights
Whatever your role in education, here you'll find valuable learning resources for schools, created in-house and by our partnered organisations – and completely free to all Education Hub users. This includes key tools, media-rich content, and expert intelligence designed to support and empower your professional journey.
 
Hays insights
Catch up on the latest Hays media, including revealing CEO chats, comprehensive subject development resources, informative articles, inspiring podcasts, and our latest leadership webinar recordings.

Recruiting expertise
Attract and retain the education talent you need with our expert industry guidance and leading market intelligence.

School Library Association
Browse a curated selection of content designed for those involved in school libraries or reading and literacy programmes.

Edge Foundation
Empower your pupils with high-quality careers education, drawing from the Edge Foundation's community-orientated, project-based learning toolkits and providing development resources for schools, live courses and more. Edge Foundation's mission is helping to make education relevant for the world of work and beyond.

ISBL
Explore a portfolio of expert resources developed by the Institute of School Business Leadership, aimed to support the careers of school business practitioners. Here you will find toolkits, best practice guides, compelling blogs and information on ISBL's Professional Standards publication to support SBP recruitment.
 
Edge is excited to be partnering with Hays, to provide supporting resources for our shared vision of an education system that includes a relevant, engaging and skills-focused careers provision.

Edge and Hays share a belief that all students deserve access to high-quality employer engagement, and are committed to supporting teachers, career leads, and educators of all types to provide these experiences.
- Edge Foundation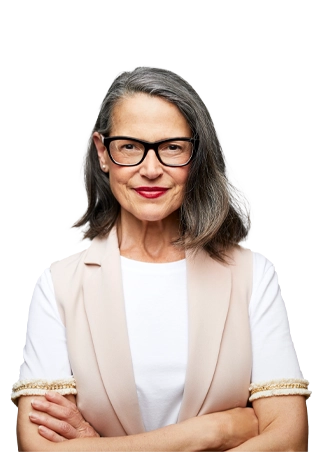 We are delighted to be working with Hays Inspire to ensure that every child gets the strongest start when considering their future.

The environment of the school library often means it's the first shared space children inhabit. It provides precious opportunities to learn about who they are, and who they could be. Reading can deliver a range of skills, and inquiry can build independent learning skills vital for lifelong self-sufficiency.
- SLA
All of the content on our Insights portal is completely free for Education Hub users. As a leadership partner, we want to empower as many schools as possible, sharing our industry knowledge and partner expertise to help staff and pupils reach their full potential.
Our Insights page has resources for almost every professional working in education, including classroom teachers, SEND specialists, career leads, business support, leadership, and many more roles besides. You'll find a range of elearning resources for teachers, but also a wealth of wider material specific to a variety of different job titles.
Moreover, we work closely with several partners to provide content that supports pupil learning, and complements our free Inspire career education guidance, also available on the Education Hub.
We're continually expanding our content library, so be sure to keep checking our Insights page for the latest contributions from us and our partnered organisations.
Additionally, you can explore the range of services, training and wider resources available on our Education Hub platform.
Or if there is something specific you are looking for, get in touch at educationtraining@hays.com
PRODUCTS TO SUPPORT EDUCATION INSTITUTIONS

If you're looking to drive your school recruitment strategies, gain the latest market intelligence, or further improve your staff training and wellbeing, explore our additional products and services:
Our recruitment experience

Explore our recruitment experience in education and find out why we're your ideal partner.

Refer a friend

Refer a friend or colleague and we'll reward you with a £250 shopping voucher when we place them in a job for at least one month.

Headteacher recruitment

Find the inspiring leaders in education your school deserves.

 

School wellbeing training

Access key training to support staff wellbeing and bolster retention.

Education Salary Guide

Receive the latest market insights to inform your school hiring strategies.