content_multi_ES_perm_hiring_mainRegion

YOUR GUIDE TO OUR PERMANENT RECRUITMENT SOLUTIONS
---
Permanent recruitment designed around you
An organisation is only as strong as its people and we make sure you always have the best people for the job. We offer expert consultancy to identify your exact requirements and timeframes, before creating your bespoke permanent recruitment campaign.
---
Every day, we place over 100 people into permanent roles
---
We provide comprehensive 360° support to organisations looking to expand their permanent workforce.
From an initial assessment of your needs, we take you through:
Targeted candidate sourcing
Candidate application screening
Assessment and management
Ongoing candidate management
Ready to start your recruitment journey? Speak to your local consultant, or register a job.
Download your guide to permanent recruitment services

content_multi_Hays_Thriev_RHmodule
Sign up now to give your staff access to our top premium training courses - FREE until 3rd December.
Sign up now
Content_multi_office_locator_RHmodule
Contact us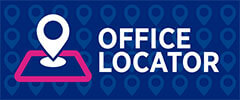 Hays has offices across the whole of the UK. Contact us to discuss your employment needs.
content_multi_ES_navigation_RHModule
content_multi_ES_experts_in_diversity_RHModule
Experts in Diversity
Learn more about the key business benefits or talk to our expert.