The world has evolved, and we've advanced with it. In today's market, there are no boundaries – we operate globally, with local teams built based on what you need. We engage with the best tech professionals through our building, and nurturing, of niche tech talent communities across the UK.

Recruitment experts who truly care about your organisation's success are at the core of our service. We are constantly enhancing our customer experience to ensure we meet your needs: today, and tomorrow.

Whatever your size, scale or sector, we've got it covered. Whether your organisation is a start-up, scale-up or enterprise, in Fintech, Edtech, Martech, Cleantech or public services – our deep expertise is aligned to all sectors and technologies, enabling us to support you to drive greater growth, efficiencies and success.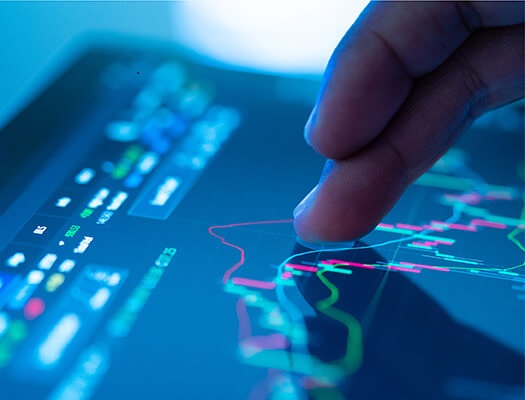 Once seen as a disruptive threat to the banks, insurers and investment management firms, today fintech is the financial world's future – and its saviour. New evolutions in financial technology have allowed for ever greater access for new markets, more innovative products, greater efficiencies and – in an age when customers want intuitive, seamless experiences – vastly improved UX.

If you're a dynamic start-up looking to shake-up the industry, a scale-up wanting to partner with larger financial institutions, or an established financial services company ramping up your own investment in digital initiatives and creating fintech products and services in-house, we'll work with you to find the tech talent you need to get to the top – and stay at the top.
Scale ups and start-ups rely on innovation and forward thinking to lead the charge in new forms of EdTech, HealthTech, MedTech, FinTech & CleanTech. Your organisation could change the future, and your teams will forge tomorrow's tech landscape, so you need the very best talent out there to make sure you're delivering the best user experiences to your clients.

Work with us, and you'll benefit from our tools, expertise and network, meaning you'll always have the talent to stay on the bleeding edge of innovation.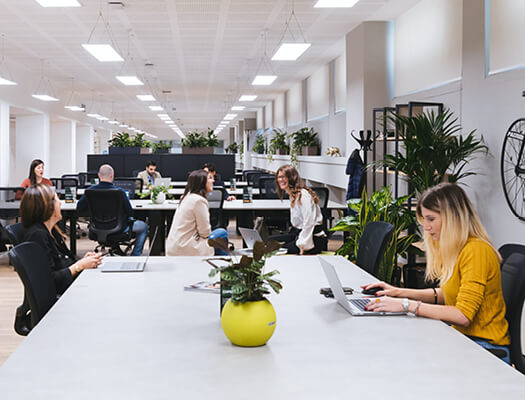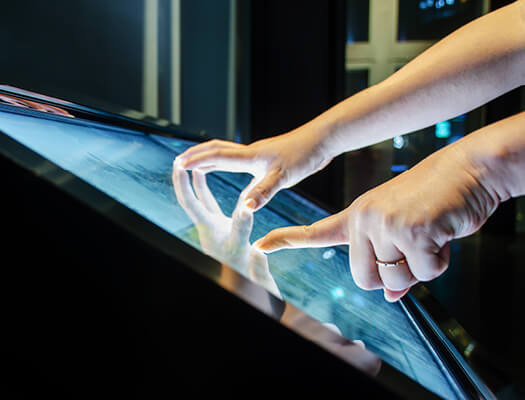 Established companies sit on the cusp of new opportunities and innovations, and face competition on a daily basis from new market disruptors. To stay at the top of your game, you need a team who can lead the way in digital transformation. Who can help balance and improve on any remaining legacy tech and make sure your reputation, products, services and customer experience are all enhanced by the latest tools and enterprise technology.

Whether you need an interim team to implement change, or permanent additions to your team to continue to drive innovation, we've got the reach and experience to help.
The public sector has had to rapidly adapt to changing demand and budget restrictions. Digital transformation is vital for this, and is the key to improving services, user experiences and
cyber security
. You need tech talent to help you do this. But not just any tech talent: professionals who care about and support your end goals, who want to give back to their community with their unique skillsets and are motivated by making a positive social impact.
Whether you're looking for
data gurus
,
security experts
or experienced
projects and change managers
: we will work with you to refine your employer value proposition, and – using our unmatched database and unrivalled relationships with niche tech talent communities – find people who'll make a real difference at your organisation.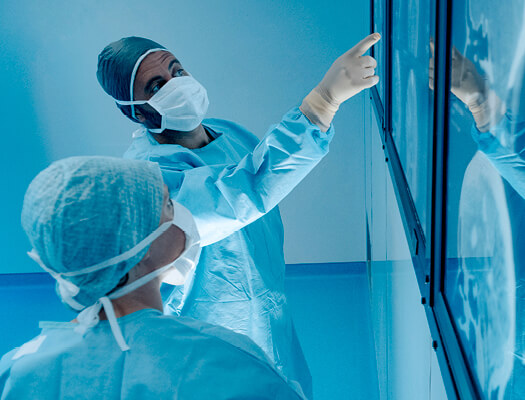 Our public sector & not for profit expertise:
Tech talent is vital to the success in the extremely competitive higher education arena. We'll find you the right people to ensure your college, university or other institution stays efficient, cost-effective and up-to-date with the latest developments in data and technology.

Data analysts, CRM professionals and other supporting tech staff are vital to the smooth operations of a housing association and the effectiveness of support workers. We'll find you the right people.

Local government organisations are becoming smart. Smart in the way they use data to make informed decisions and smart in delivering services. Have you got the right people on board to scale up your digital transformation? We'll find the temporary or permanent talent you need to succeed.

For central government institutions, data and cyber security are pivotal concerns, and it takes an army of digital and tech professionals to make sure the country runs smoothly. Our talent pipelines make sure you're never caught out.

It can be hard work doing good. But with our network of tech experts, your charity or not-for-profit organisation will be able to create more efficient and effective systems, getting you closer to your goals.

Innovation and continuous development of healthcare systems play an integral part in ensuring patient care and safety, and the demand for healthcare technology experts is greater than ever. We can help you find top tech talent to continue delivering exceptional healthcare services and ensure patient and staff data is safe.

Need to ensure compliance? We recruit through these recognised frameworks:
Crown Commercial Service RM6160 Non-Clinical Staffing Framework (Contract & FTC)
Crown Commercial Service RM6002 Permanent Recruitment Framework
Local Government Recruitment Partnership (LGRP) Framework
Eastern Shires Procurement Organisation (ESPO) Strategic HR Services 3S 18
Eastern Shires Procurement Organisation (ESPO) Managed Service for Temporary Agency Resourcing (MSTAR3) 653S
Yorkshire Purchasing Organisation (YPO) 942 Managing Temporary and Permanent Recruitment
Procurement for Housing (PfH) Recruitment Services
Cirrus Consortium (Housing Sector) Agency Framework
RPO
MSP
Scale-up subscription service