WELCOME TO THE HAYS HUB


Hays Hub makes managing your supply staff and training easy. Create single or multiple jobs, book temporary staff, gain visibility of your staff vetting documents and get direct access to your organisation's training, in just a few clicks.
We are committed to giving you access to innovative technology that's also supported by extensive recruiting expertise, and using the Hays Hub will enable you to:
Tap into a vast pool of fully-vetted supply staff
​​​​​​Create single or multiple jobs in just a few clicks
Fill time-sensitive positions quickly and easily
Access all our services – including staff training portal Hays Thrive Education Training & Hays Inspire – through our single login function
Communicate easily with your consultant
If you're new to Hays Hub and would like get started, fill out our simple enquiry form and our onboarding team will be in touch.

Find out more about our services: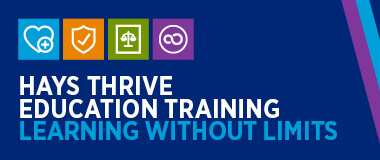 Hays Thrive Education Training
The only training portal education employers need to ensure their staff are supported and up to date with their CPD. Upload your training materials to our learning management system and assign it alongside our free wellbeing training, as well as safeguarding and compliance training packages.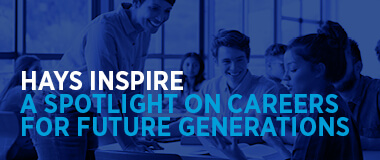 Hays Inspire
Hays Inspire is an unlimited, free-of-charge resource for all schools that seeks to engage the next generation with the world of work. Consisting of a series of ready-made lesson plans targeted at years 6, 9 and 10/11, it provides teachers with a simple yet effective careers framework to complement the wider curriculum and give valuable insight into employment with credible organisations.