content_multi_Hays_hub_app_MainRegion
WELCOME TO THE HAYS HUB


---
We're delighted to introduce you to a new way of working together to ensure you receive the latest job vacancies quicker than ever before with our new app.
What is Hays Hub?
The Hays Hub is designed to make temporary working easier.
By downloading the app you will receive instant notifications of temporary positions from Hays.
With one click you can:
Manage your work schedule all in one place
Receive assignment information, including maps and requirements for new roles
Send your Hays consultant real-time availability updates – letting us know you're free to work
Accept or reject roles
---
Ready to get started? Download our user manual to help you get set up quickly or for any questions download our FAQ document.
---
We will be continually innovating and updating the app to ensure it works best for you. If you have any feedback or would like to learn about upcoming features, speak to your Hays consultant.
The Hays Hub is designed and operated by TempBuddy, a third party technology provider engaged by Hays.
Content_multi_office_locator_RHmodule
Contact us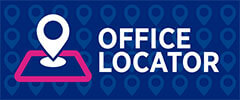 Hays has offices across the whole of the UK. Contact us to discuss your employment needs.
Content_multi_find_out_more_RHModule
Find out more
Search for jobs
Find your next career move.
---
Register a job
Search through hundreds of candidates to find your next employee or employees.
---
Employer Services
Explore our key services which will help provide you with an effective talent strategy.
---
Resources
From whitepapers to reports, get the resources you need for all of your recruitment or job searching needs.
---
View our blogs
Take a look at our blog section for further insight and advice.