content_multi_transitionbacktowork_DAC_MainRegion
YOUR GUIDE AS WE MOVE FORWARD


We have all rapidly adjusted our working arrangements in the wake of the Covid-19 outbreak, so what do leaders need to consider now as we move into the new era of work?
---
There are a multitude of questions that leaders need to think about as they lay out their steps to bring their team back into the workplace once Covid-19 lockdown measures ease, from the way their organisation operates, how technology can be best used, and which skills will now be needed. Throughout all of this, keeping the wellbeing of your workforce front of mind will be crucial in the coming weeks.
To help support you, our guide offers advice on considerations for now and for the future to facilitate getting your team back into the workplace and to establish your new way of working.
Read our guide to discover:
Practical advice and considerations to help plan how to move your workforce safely back to the workplace from an operations, people, recruitment and technology perspective
Insights from Hays experts and questions you should ask yourself to support your plan for future workforce requirements
Short and long-term steps you should consider as we move into the new era of work
content_multi_Hays_Thrive_RHmodule
Hays Thrive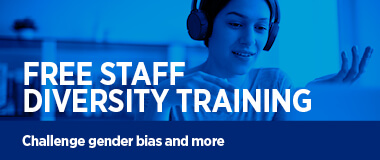 Sign up to Hays Thrive so your team can benefit from our Diversity & Inclusion package – as well as dozens more free training courses.

Sign up now
Content_multi_find_out_more_RHModule
Find out more
Search for jobs
Find your next career move.
---
Register a job
Search through hundreds of candidates to find your next employee or employees.
---
Employer Services
Explore our key services which will help provide you with an effective talent strategy.
---
Resources
From whitepapers to reports, get the resources you need for all of your recruitment or job searching needs.
---
View our blogs
Take a look at our blog section for further insight and advice.