content_multi_managementtodayreport_DAC_MainRegion
MANAGEMENT TODAY HYBRID WORKING REPORT


---
The abrupt shutdown of the physical workplace by the Covid-19 lockdown forced many employers to rethink the way that jobs were conducted and projects executed. Now months later with workers still being encouraged to work from home where possible, it has become clear that we are moving into a new working world, one in which teams will likely be on different schedules and in different locations for some time to come.
To gauge the sentiment around this workplace evolution, we partnered with leading business publication Management Today to survey 280 business leaders. The insights we gathered paint a picture of exactly how leaders are approaching a 'hybrid' working model, and what may lie ahead as we navigate an undetermined future.
Download our report to find out:
How employers are approaching a return to the workplace and the forecast on the future of full-time office working
Whether organisational productivity has been affected by the Covid-19 lockdown
How the rise of home working is impacting employers' recruitment practices
How remote working is seen to be impacting organisational culture
Recommendations for leading in a hybrid working world
content_multi_Hays_Thrive_RHmodule
Hays Thrive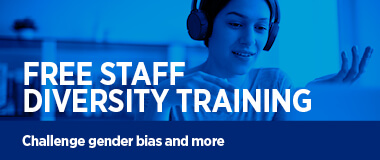 Sign up to Hays Thrive so your team can benefit from our Diversity & Inclusion package – as well as dozens more free training courses.

Sign up now
Content_multi_find_out_more_RHModule
Find out more
Search for jobs
Find your next career move.
---
Register a job
Search through hundreds of candidates to find your next employee or employees.
---
Employer Services
Explore our key services which will help provide you with an effective talent strategy.
---
Resources
From whitepapers to reports, get the resources you need for all of your recruitment or job searching needs.
---
View our blogs
Take a look at our blog section for further insight and advice.