content_multi_employeesbackfromfurlough_DAC_MainRegion
A GUIDE TO BRINGING EMPLOYEES BACK FROM FURLOUGH LEAVE


---
It is likely that many employers who have furloughed employees will begin to gradually bring people back to work over the coming weeks and months, in order to support their organisation as they navigate the challenges ahead.
If you are preparing to bring workers back from furlough leave, you may be wondering how the changed world of work we are all facing will affect how you integrate furloughed employees back into your organisation.
To help alleviate any worries you may have, we've created a guide to help managers prepare for the reintroduction of previously furloughed workers and enable them to get back to work quickly, safely and with confidence.
Download our guide to find out:
How to provide returning employees with the professional support they need
Tips for defining relevant safety procedures and other working expectations
Advice on how to update returning workers on any organisational changes that have taken place
content_multi_Hays_Thrive_RHmodule
Hays Thrive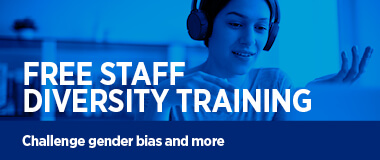 Sign up to Hays Thrive so your team can benefit from our Diversity & Inclusion package – as well as dozens more free training courses.

Sign up now
Content_multi_find_out_more_RHModule
Find out more
Search for jobs
Find your next career move.
---
Register a job
Search through hundreds of candidates to find your next employee or employees.
---
Employer Services
Explore our key services which will help provide you with an effective talent strategy.
---
Resources
From whitepapers to reports, get the resources you need for all of your recruitment or job searching needs.
---
View our blogs
Take a look at our blog section for further insight and advice.