Content_C&P_construction_MainRegion
Construction

Welcome to Hays Construction & Property, where we match skilled construction professionals and contractors to the right roles.
Hays Construction consultants have unparalleled recruiting expertise and an in-depth knowledge of the UK construction jobs market. Accompanying our experience within this sector is our strong relations with clients which has enabled us to offer candidate a wide range of exceptional jobs.
We place construction specialists into a variety of construction jobs, including , site manager jobs, project manager jobs, construction management jobs, quantity surveyor jobs, site engineer jobs, foreman jobs and estimator jobs, to name but a few.
Our construction experts are based in 65 offices across the UK including Bristol, Southampton, Brigton, Maidstone, Bromley Cambridge, Luton, Birmingham, Liverpool, Manchester, Preston, Leicester, Belfast and Glasgow. At our offices, we will be able to offer you comprehensive career advice such as tailoring your CV , Interviewing techniques and writing cover letters.
Content_C&P_featured_employers_PromoBox
Content_multi_office_locator_RHmodule
Contact us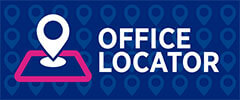 Hays has offices across the whole of the UK. Contact us to discuss your employment needs.