Content_multi_DIChecklist_MainRegion
Diversity & Inclusion Checklist


---
The recruitment process is a crucial element of bringing diverse talent into an organisation, and every step of the recruitment journey should be inclusive.
The Hays Inclusive Recruitment Checklist, produced in partnership with VERCIDA Consulting, guides you through eight stages of the recruitment process and advises on best practice to ensure diversity and inclusion is prioritised.
The interactive checklist details specific interventions to action, risk factors and resources to use at each stage of the recruitment process, which will support more diverse and inclusive recruitment outcomes for your organisation. These include:
Advice for writing job specifications
Technology to counter unconscious bias
Diagnostic tools to analyse the effectiveness of your entire candidate journey
Request the checklist now to review your recruitment processes and start hiring inclusively.
Content_multi_DIReport_RHModule
Diversity & Inclusion Report 2018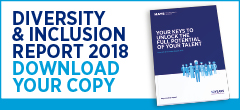 The Hays Diversity & Inclusion 2018 Report gives you a snapshot of today's world of work, from a survey of over 9,300 UK professionals, and offers practical recommendations to enhance your diversity and inclusion policies to ensure effective talent management and secure better operational performance.
Content_multi_DINewsletter_RHModule
Latest news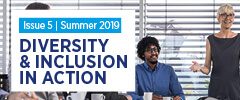 Get the latest updates of legislation or best practices in ED&I in our quarterly newsletters.
Content_multi_NES_diversity_RHModule
National Equality Standard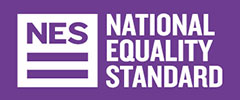 Hays are proud to have achieved the National Equality Standard