Content_CA_interview_employer_research_MainRegion
INTERVIEW PREPARATION: EMPLOYER RESEARCH


If you've been successful in your application and your interview is approaching, you should be very excited, but you should also be prepared. The interview may only take an hour, but you should dedicate much more time to looking into the background of your potential employer and finding out everything you can about the organisation.
---
Have you prepared enough for your interview?
We've collected some advice below to help you find out as much as possible in advance of your interview.
If you've reached interview stage, you must dedicate as much time as possible to learning more about the background of your chosen company. Their website is an obvious starting point and can help you find the following:
Company values, culture and atmosphere
Social media pages
Past projects or case studies
Publications, press releases and marketing
Make sure you search social media for any news stories which may make talking points. The more information you have, the more you can engage with your interviewer. Questions about previous projects and how they performed reflect excellently on you, so look out for press releases in particular as these will highlight their recent successes.
While having a better handle on the values and history of the organisation will give you more to talk about, it will also help you to see if you would fit well within the team. The interview is as much an opportunity for you to get an impression of the culture as it is an assessment of you.
Your recruiter has developed their own rapport with your interviewers so they can give you some behind the scenes information if you ask for it.
They'll be able to inform you of the atmosphere of the office, the types of people you'll be meeting and the level of formal dress required. You'll always need to be smart, but a full suit and tie may appear too stuffy for some organisations.
Your recruiter can also help you prepare for interviews, even to the point of conducting mock interviews, so get in touch if you have any questions.
The ultimate guide to interviews

Content_multi_search_for_jobs_RHModule
Job search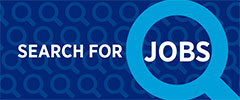 Looking for a new role? Search here for your ideal job or get in touch with one of our expert consultants.