Content_CA_delivering_interview_presentations_MainRegion
DELIVERING INTERVIEW PRESENTATIONS


Are your hands trembling? Does your voice bear no resemblance to your own – shaky, squeaky, uneasy. What's going on? Aren't you supposed to be the one in control? Perhaps it's your first time presenting – and you feel a bit rusty around the edges? Or it's been a while since you've had to do a presentation.
---
Approach your interview presentations with confidence
The actual delivery is all that can be seen. When at interview – whether it's on the phone, face-to-face or through Skype – you are transmitting vibes that automatically translate to the workplace. They portray signals about your company culture, ethos and how you present yourself.
Interview presentations are often asked from a candidate if your role involves:
Customer or client-facing
Reporting back to or managing a team
Progressing to management where good presentation skills are invaluable.
Below are a few tips on how to create a sound structure, which can automatically set the ground rules for allowing you to tell your potential employers why you are the right candidate for the job.
Preparing your presentation
find out who you are going to be presenting to
get the right structure
don't let the presentation go on for too long
Presenting your presentation
make it visually appealing
make your pitch perfect
always prepare and run through the presentation several times before the interview to get used to the sound of your own voice
avoid any technical issues
Using these simple steps will make you feel more confident before you present, and the after-effects will be amazing! Download the full guide for more insight.
The ultimate guide to interviews

Content_multi_search_for_jobs_RHModule
Job search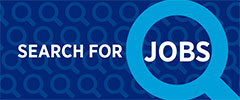 Looking for a new role? Search here for your ideal job or get in touch with one of our expert consultants.