Customer services jobs in the UK
We're here to help you take your career in customer services forward with a wealth of people-first customer services jobs.
Search for a Job
Customer services jobs in the UK
We're here to help you take your career in customer services forward with a wealth of people-first customer services jobs.
Search for a Job
Our recruitment experience in customer services jobs
Through our extensive employer network and boots-on-the-ground experience, we'll bring you high calibre roles that will challenge and satisfy you, and are able to recruit for customer services advisors, team leaders, managers and more.
With the workplace evolving at pace and omnichannel customer communications increasingly taking centre stage, employers need customer services professionals – like you – who have the technical know-how, strong communication skills and relationship-building abilities to keep their business running smoothly.
At Hays, we have a 180-strong network of customer services recruiting specialists, all with an extensive track record hiring talented professionals across both the private and public sector.
Recruiting for a wealth of roles from customer services advisors to team leaders, managers and directors across manufacturing, financial services, engineering, construction professional services sectors and local and central government, our experience placing customer services professionals in the right roles is both comprehensive and varied.
Take a look at our extensive customer services jobs.
Customer services employers we work with
We work with organisations of all sizes in the customer services sector, ranging from smaller, more specialist companies to organisations with an international presence. Our network covers a range of locations, including London, Belfast, Glasgow, Cardiff, Sheffield, Reading and Manchester, along with many more.
This gives you unlimited access to unique roles in customer services that will enable you to realise your potential within an ever-changing business function – all over the country.
Some of the employers we work with include: Sony, Birmingham City Council and NCO Europe.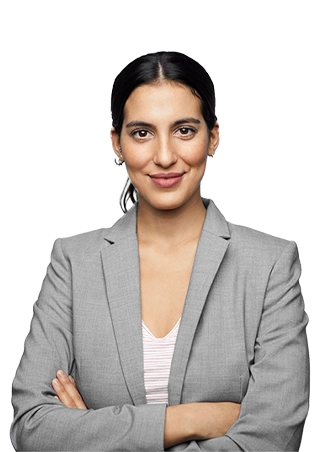 Of all the agencies I signed up with, Hays is by far the best. Rebecca in Belfast patiently listened to my preferences and concerns, kept me updated, and went above and beyond to find the perfect role for me.
-Paul, Northern Ireland
CUSTOMER SERVICES JOBS FAQs
Customer service talent is in high demand – with calls and queries not only increasing in number, but in complexity. While a growing customer base is always positive, it's also creating a surge of pressure on businesses and their staff, causing talent attrition to increase. Organisations are having to react quickly to combat the effects of the talent shortfall, which has resulted in an increase in vacancies.
The COVID-19 pandemic proved a turning point for customer service, with people increasingly turning to digital channels for logging their queries. This digital focus is only going to increase, with the most advanced organisations at the point of being able to leverage real-time customer behaviour data to deliver a simplified customer experience proactively and pre-emptively.
It usually starts at £21,000 for a customer service advisor role, but this is dependent on location. As a customer service team leader in London, you would be looking at a typical salary of £31,500 and as a customer service manager £52,000.
With call volumes growing and queries becoming more difficult to resolve, the skills required in customer service now require a more strategic focus. Although the tools and channels used to problem-solve are now more digital in nature, customers still want personalised care, and therefore empathy, collaboration and communication are just as important to success as speed, agility and product knowledge.