Content_PAS_testimonials_MainRegion
What our clients have to say

Some of the employers that we recruit for have put into words their experience of working with Hays.

"I wanted to express how grateful we are for all your help in the recruitment of our new Director of Finance and Administration, who started with us the end of October. Looking back at the process, we did ask a lot of you and your colleagues. The time frame was short, the requirements not entirely "run of the mill" and our business somewhat unique. Finding a match was not an easy challenge and your hard work (some would say obsession!) with getting the best possible range of candidates was exceptional. The quality of the candidates was excellent and your "nose" for getting to the heart of the "soft side" (personality, management style, etc) was flawless."
Lacy Curtis-Ward, Chief Executive Officer – Lensbury
"Hays Senior Finance has displayed a high degree of expertise when it comes to understanding the local financial recruitment marketplace as well as taking the time to understand Betfair's needs in order to maintain leadership in our industry. Hays Senior Finance has become a valuable partner in help us to source strong qualified candidates."
Head of Recruitment, Betfair
"Out of all the agencies and consultants that I have used for finance vacancies during 2007 (and 2008 to date), Hays Senior Finance has had the most success with placing candidates. This is due to the quality of the candidates introduced to us, and the consultant's understanding of what we are looking for in a person as well as their technical ability."
Carmen Gutierez, Resourcing Consultant, HBOS – General Insurance
"In particular I was impressed with the diligence and effort that Hays Senior Finance puts in to understanding the role requirements. This paid dividends throughout the rest of the recruitment process, as the consultant was able to present six equally well-matched candidates. The level of briefing that Hays Senior Finance provided to candidates was superb – this certainly allowed a more focused interview."
Michael Broom, Head of Financial Analysis, AXA Insurance
"From the initial meeting through to the CV selection and interview organisation, I have been impressed with the teamwork and commitment to excellence that Hays Senior Finance has shown. I would have no hesitation in recommending Hays Senior Finance to other organisations."
Dee Gurney, Senior Associate, Mercer Human Resources
"In August of last year I had to replace a member of my finance team. At the time of recruitment I contacted Hays Senior Finance; we reviewed relevant CVs on the Monday, interviews were arranged for Tuesday and Wednesday and I made an appointment on the Friday. Hays Senior Finance filled the role in one week. The service provided was professional, fast and focused."
Warren Lindsey, Financial Controller, Avaya - Telecommunications
"We are a global business with very high standards that we need to maintain in order for us to compete in today's marketplace. I am very pleased to say that in matching the candidate with the very high standards set by us, you came up with a perfect fit. If at any time in the future I have further placements, I will not hesitate in giving Hays Senior Finance a call."
Stuart Sumner, Regional Commercial Controller, L Freight
"In my dealings with Hays Senior Finance, I have always found consultants to be very receptive to our needs. I have always been provided with candidates that have been ideal for the positions required (this service is not something I have received from agencies in the past). The personnel provided have been ideal for the roles that they were required for and again I believe this is due to the consultant grasping and understanding our requirements from our early meetings."
Richard Watson, Finance Manager, BT Retail
"I chose Hays as they have a good reputation for employment consultancy services. The quality of service provided was ideal - friendly, helpful and professional throughout the entire process. I would be happy to recommend Hays to anyone else looking for new employment."
James O'Sullivan, Chartered Accountant - Manager Davinsons & Co, South Molton
"The quality of service at Hays Senior Finance has been very good, with a friendly and professional approach. Hays Senior Finance has always put forward very suitable candidates."
Clare Watkins, PA to Group Reporting Manager, Wolseley plc
"Hays Senior Finance offered me the best portfolio of candidates that were available immediately. They understood my requirements and delivered candidates who met my immediate needs. The service was swift and personable."
Matt Gilvarry, Project Accountant, Skandia Finance – Financial Services
"Biffa de-merged from Severn Trent as of 10 October 2006 and I (as the newly appointed Head of Internal Audit) needed to recruit an audit team. After speaking to a number of recruitment agencies, I decided to use Hays Senior Finance because the approach outlined by the consultant was well thought through and made sense in the current market. The consultant took the time to fully understand what I was looking for and only sent candidates that were likely to fit the requirements. I would have no hesitation in recommending Hays Senior Finance to other companies. As and when I need to recruit, I intend to contact Hays Senior Finance again for their help."
Darren Charles, Head of Internal Audit, Biffa Plc – Waste Management
"I was in the process of building a new team following relocation from central London to Bracknell. Hays Senior Finance quickly grasped my needs and provided good quality candidates that met my requirements. The consultant kept in contact with me throughout the recruitment process and provided good advice, while not being over-pushy with his candidates. I ended up getting three out of the four new team members through Hays Senior Finance, all of whom have fitted in well. Hays Senior Finance has always provided an excellent service, particularly in understanding my requirements quickly and accurately, and only introducing candidates who meet my requirements."
Tim Trounce, Head of Audit, Cable & Wireless - Telecommunications
"It is far too simplistic to measure the success of a good partnership by the number of placements alone. To do so would cheat Hays Senior Finance out of the real success that is due. Yes, the consultant I have worked with placed 100% of our intakes during 2006. The question, however, is how? The consultant did something far better than any of his competitors: he listened and understood my needs and what I desire from a candidate. Even when there has only been one candidate, it has been the right candidate. Thank you for all your support and assistance during 2006 and here is to a successful partnership for 2007."
Mark Luyt-Eastwood, Internal Audit Manager, Friends Provident – Financial Services
"A personal thanks to Hays Senior Finance for identifying another good selection of candidates. In each of the last two permanent recruitments I've done, you've come up with the best selection of candidates of any of the agencies. The result: I've had some real talent to choose from, despite the tight market. Look forward to working with you again soon."
Mike Oswald, Finance Manager, BG Group – Oil and Gas
"Very happy with the service that Hays Senior Finance provided in the recruitment of a Capital Performance and Efficiency manager. You managed to source a very good candidate for Thames Water for an unusual new post. This was helped by the consultant's ability to understand my requirements following the meeting at our offices, subsequent to which the relevant CVs were received. Recruitment was smooth and quick with regular contact."
Dave McMahon, Asset Investment Manager, Thames Water Utilities – Utility Services
"We have been working with Hays as our preferred supplier for the last year and have been very happy with the level of service provided. The consultants work to a quick turnaround and demonstrate a good understanding of our requirements by matching suitable candidates to our vacancies. Our Finance area has experienced rapid growth in recent years and it has been vital to us to recruit the right people for our vacancies. Hays has played an important part in helping us achieve this and I would have no hesitation in recommending their services to others."
Bernadette Hollande, Recruitment Manager, Shared Services British American Tobacco
"Hays Senior Finance is on our preferred supplier list for full time and temporary staff. I have worked Hays Senior Finance on several recruitment projects and found the team to have been very professional in the way that they take time to understand the needs of our business and have then provided suitable candidates for interview to meet those needs."
Terry Ealden, Financial Controller, Premier Foods
"The key reason I have turned to Hays to support senior financial recruitment has been your track record of successful delivery, which has been down to your deep understanding of our business environment and the specific needs of each role. I have also gained confidence on each assignment through your excellent high-level communication with me. Many of the candidates you have brought over the years remain with Unum and I wouldn't hesitate to recommend you personally and your firm to others needing a strong partner for senior financial recruitment."
Jonathan Plumtree, Finance Director, Unum Provident - Insurance
Content_multi_office_locator_RHmodule
Contact us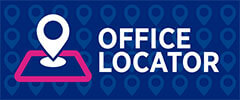 Hays has offices across the whole of the UK. Contact us to discuss your employment needs.
Content_multi_register_a_job_RHModule
content_multi_employer_services_RHModule
Content_multi_find_out_more_RHModule
Find out more
Search for jobs
Find your next career move.
---
Register a job
Search through hundreds of candidates to find your next employee or employees.
---
Employer Services
Explore our key services which will help provide you with an effective talent strategy.
---
Resources
From whitepapers to reports, get the resources you need for all of your recruitment or job searching needs.
---
View our blogs
Take a look at our blog section for further insight and advice.