content_executive_public_sector_Mainregion
Senior level retained executive search & interim solutions for the public sector

As part of the UK's leading specialist talent attraction group, Hays Executive has been working with a wide range of public and not-for-profit sector organisations for over 30 years. Our clients range from large local authorities and Whitehall departments to small, locally focussed charities or professional institutes. We successfully deliver on board level appointments including C-suite, chair and other non-executive roles, as well as a wide range of specialist and challenging positions in health and social care or regulatory leadership.
We have been trusted by the market to deliver time and again, as evidenced by our places on high-profile recruitment frameworks, such as the Local Government Recruitment Partnership and the Cabinet Office framework for Executive Search, since they were first introduced. We have also been an innovator in diversity, appointing the first main board diversity director and introducing initiatives which are now industry best practice.
Our credentials
Across different sectors in the UK we successfully identify and place over 300 senior assignments each year, taking a fresh and innovative approach and providing bespoke research and candidate identification. Our in-house research and sourcing teams help ensure complete control of the whole process as well as delivering a cost-effective service. Our methodology helps to encourage applications from those high achieving individuals not actively seeking a career move.
We also offer bespoke benchmarking services to complement our campaigns, ensuring that your reward package is effectively market tested before initiating a search process.
Our expertise in diversity and inclusion
In late 2015, Hays was the first major UK recruitment company to appoint a main UK board director to focus on diversity matters. In this role, Yvonne Smyth engages with diverse networking groups and delivers thought leadership in this area as well as ensuring that we are as strong practicing diversity in the workplace internally as we are at recruiting diverse talent for our clients.
In 2018, Hays achieved the National Equality Standard, one of the UK's most rigorous and prestigious accreditations for equality, diversity and inclusion. The accreditation puts Hays in a select group of 20 organisations nationwide to be accredited, recognising our long-term commitment to building a culture of meritocracy and diversity. As part of the assessment, Hays was required to demonstrate excellent capability across seven standards and 45 associated competencies. In 2019 we were audited again and achieved an improved score – the highest in the industry.
We use this expertise and our partner network to help you recruit and retain a diverse range of talent.
Our approach
By building genuine partnerships, we ensure that the solutions we recommend are based on a thorough understanding of each organisation's goals and objectives, as well as the specific challenges of the mandate. We are fully focused on delivering a successful outcome for our clients: high-calibre appointees who are embedded and achieving with the organisation from their first day.
Our markets
Our consultants are oriented towards a specific market sector, bringing in-depth knowledge and insight to our clients as well as having many years of developing salient networks.
We recruit for the following positions via retained executive search:
Executive leadership – Chief Executive and those reporting into them.
Non-executive – chair, non-executive board member, advisory roles, etc.
Interim posts – in both the functional specialisms mentioned above and in critical project, programme and change roles.
We give comprehensive sector coverage and have networks and a track record covering:
Central government – departments, agencies and NDPBs
Local government – authorities and arm's length bodies, LATCOs
NHS trusts
Professional institutes and membership bodies
Housing associations
Charities
Universities and research institutes
For more information on how Hays Executive can assist you, contact us on 020 7259 8743 or email our Head of Practice, Andrew Timlin, at andrew.timlin@hays.com.
Content_multi_search_for_jobs_RHModule
Job search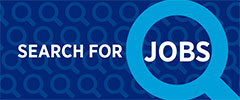 Looking for a new role? Search here for your ideal job or get in touch with one of our expert consultants.
Content_multi_find_out_more_RHModule
Find out more
Search for jobs
Find your next career move.
---
Register a job
Search through hundreds of candidates to find your next employee or employees.
---
Employer Services
Explore our key services which will help provide you with an effective talent strategy.
---
Resources
From whitepapers to reports, get the resources you need for all of your recruitment or job searching needs.
---
View our blogs
Take a look at our blog section for further insight and advice.