Reforms to IR35 legislation affect the way you engage with certain contractors. The changes have been in place in the public sector since 2017 and they were extended to medium and large sized organisations in the private sector in April 2021. The legislation is complex, but with the right approach in place it shouldn't limit your access to vital tech contractors.

We've been working with organisations since 2017 on navigating the changes, so we're well-placed to point you in the right direction to make sure you're compliant and can carry on engaging with the specialists you need to drive your tech projects forward.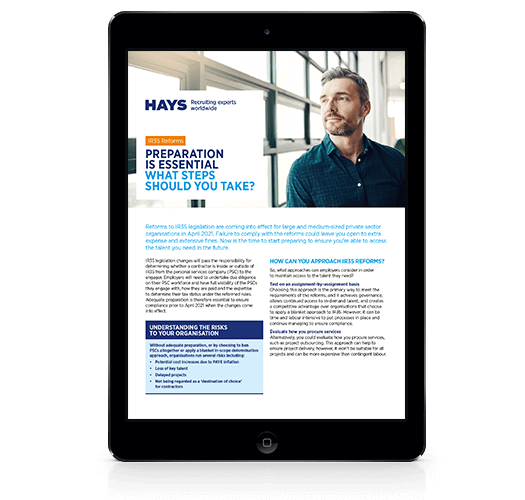 Read essential information on how you can approach IR35.
Our guide provides the do's and don'ts of managing contractors.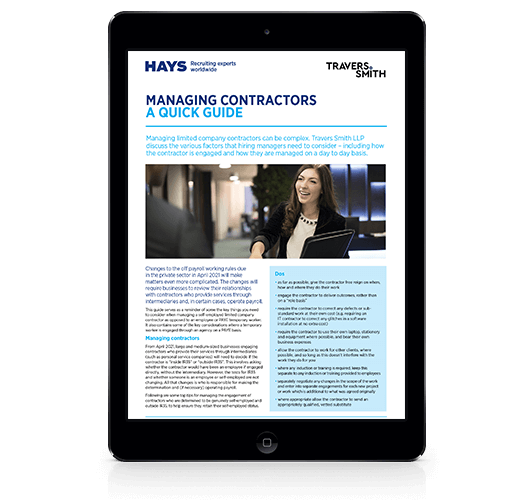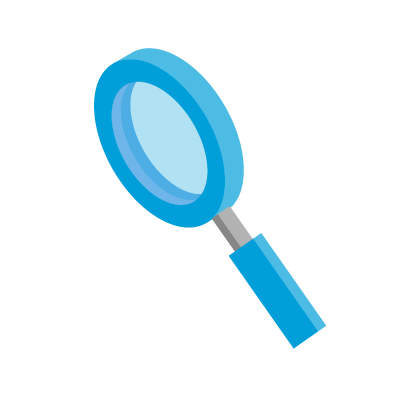 Get in touch with us today to continue accessing top tech contractors.
IR35 what you need to know
How has IR35 legislation changed?
Chances are your organisation relies on contractors. It's commonplace in the industry – whether from time to time or more regularly. The reforms to IR35 legislation affect your relationship with a certain type of contractor – someone operating as a personal services company (PSC).
The changes have shifted responsibility for determining the tax status of a PSC from the contractor to an organisation. This means it's up to your organisation to make the call on whether the assignment sits inside or outside of IR35.
What's the difference between being inside or outside of IR35?
If the assignment with a tech contractor is deemed to be 'outside' or 'out-of-scope' of IR35, this is the same as self-employment and PAYE is not required, so the gross payment goes to the PSC. Conversely, an assignment that is 'inside' or 'in-scope' of IR35 means there's an employer/employee relationship present so you'll need to pay PAYE, as well as other employment taxes.
Do the IR35 reforms affect all contractors?
No, not all contractors that you may engage with are affected by IR35 legislation. The only contractors you will need to determine the tax status of are those who operate via a personal service company (PSC). In addition, the legislation reforms only apply to large or medium sized organisations, so if you're a small organisation you won't be affected.
What are the possible risks of IR35 to my organisation?
If you don't have the right processes in place to determine the tax status of a PSC worker, you choose to ban PSCs altogether or apply a blanket in-scope determination approach, your organisation runs into several risks.
This includes potential cost increases due to PAYE inflation, the loss of key talent, delayed projects and not being regarded as a 'destination of choice' for contractors. In a market as competitive as tech, you just can't run these risks and have projects not being completed.
As an employer of tech talent, how should I approach the IR35 reforms?
To maintain your access to tech contractors, you could consider testing on an assignment-by-assignment basis. This is the primary way to meet the reform requirements, achieve governance, allow you to continue to access skilled specialists and it will give you the edge over other organisations who may be applying a blanket in-scope determination approach.
However, it can be time and labour intensive to put the right processes in place and to continue managing them.
Alternatively, you could look at how you procure services, such as project outsourcing via a
MSP
and considering our
Transformation Solutions
. This approach can help ensure project delivery. However, it won't be suitable for all projects and can be more expensive than using contingent labour. No matter how you decide to approach the reforms, we can help.