Content_multi_FourDayWeek_MainRegion
FOUR-DAY WORKING WEEK

Download our infographic

---
Historically thought of as an all-too radical adjustment that was unlikely to be taken up on a widespread basis, the four-day working week is emerging as an increasingly prevalent trend.
But will it ever truly become a reality throughout the world of work? Find out more in our infographic, which explores the views of over 9,500 professionals on this emerging trend.
Download your copy today to discover:
How many organisations are introducing this working pattern?
When do employers and professionals alike think it will become a reality throughout the world of work?
Where they believe it could have a beneficial impact?
How many employees would be tempted to move if it was being offered?
Content_multi_SalaryChecker_RHModule
Use our salary checker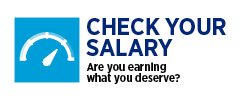 Whether you are looking for a new job or a pay rise, it helps to understand what the typical salaries are and what your potential earnings could be.
Content_multi_find_out_more_RHModule
Find out more
Search for jobs
Find your next career move.
---
Register a job
Search through hundreds of candidates to find your next employee or employees.
---
Employer Services
Explore our key services which will help provide you with an effective talent strategy.
---
Resources
From whitepapers to reports, get the resources you need for all of your recruitment or job searching needs.
---
View our blogs
Take a look at our blog section for further insight and advice.