Content_CA_power_pose_to_success_MainRegion
POWER POSE YOUR WAY TO SUCCESS


Your body language says a lot about you, and can even be the deciding factor in an interview. Don't let your nerves show through and affect your performance. To help make the best impression, we've collected these tips to help keep your body language under control and saying what you want it to.
---
How do you come across in interviews?
Even if you have the perfect CV and flawless answers to tough questions, your body language could give a negative impression. For example, if you are slouched in the chair, or tapping your foot or fidgeting, it will come across as if you are not listening, distracted or completely bored.
Body language tips:
Your first impression; think about how you will say hello and try to sit in a straight and upright neutral position.
Rest your arms on the arms of the chair or your legs.
Folding your arms and legs can be seen as an aggressive stance.
Avoid touching your face and hair as it distracts the interviewer.
Make lots of eye contact during the interview; when you are listening and when you are speaking.
Preparation for an interview always builds confidence and when you're confident you have fewer body language issues.
Your body language and personality could be the game changer if you are up against someone with the same qualifications and experience.
Next steps
Download the guide for more insight or for any aspect of your job search, then find your nearest office and get in touch with an expert consultant.
The ultimate guide to interviews

Content_multi_search_for_jobs_RHModule
Job search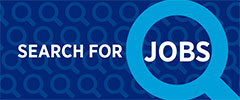 Looking for a new role? Search here for your ideal job or get in touch with one of our expert consultants.