Content_multi_Informed_MainRegion
Informed


The rate of change in the business world is accelerating, and having the right talent at the right time is increasingly important. With this in mind we have launched Informed – a quarterly publication to answer senior executive's burning questions on the forever changing and evolving topic of talent acquisition and retention.

The Informed page shares thought leadership insights on topics such as IR35 and Diversity & Inclusion. Stay Informed by accessing the latest and upcoming webinar, reports and whitepaper on the changing world of work below.
---
Featured insights
---
DIVERSITY & INCLUSION 2021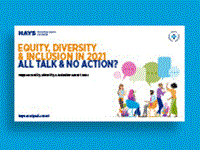 Report
In this year's Hays Equity, Diversity & Inclusion Report, we investigate if conversations about ED&I are leading to meaningful change and making a real difference to people's working lives.
---
Latest insights
---
Below you can see all our previous insights. You can download our reports, bulletins and whitepapers, or watch one of our previous webinars to gain useful insights on the world of work.
---
EMPLOYMENT LAW BULLETIN: WINTER 2021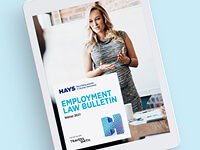 Report & Webinar
Employment law is continually changing in response to wider challenges such as Covid-19 and Brexit. Ensure you're up to date with the latest changes by getting your copy of our Winter 2021 Employment Law Bulletin, produced in partnership with leading law firm Travers Smith LLP. Get your copy to discover the key employment law issues for 2021 you need to know.
Get your copy Watch our webinar
---
WELLBEING AND MENTAL HEALTH IN THE WORKPLACE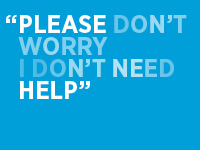 Webinar
For the 2019 Mental Health Awareness Week, guest speakers from LifeWorks and Samaritans joined us to talk about how employers can improve mental health in the workplace. View the bitesize webinar now to see our key discussion points, and discover how an inclusive and accepting culture which embraces wellbeing can be key to attracting top talent.
---
YOUR EMPLOYEE VALUE PROPOSITION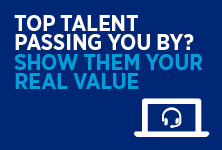 Webinar
Skills shortages are more pronounced than ever, and competition for talented professionals is at a peak. If you want to attract the best to your organisation, you need to build an Employee Value Proposition (EVP) which is clear, personal and effective. Find out how in our webinar.
---
PAYROLL REPORT & SALARY GUIDE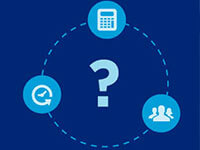 Report & Webinar
As legislative changes such as pension auto-enrolment, Gender Pay Gap Reporting and IR35 come into play, payroll has become an increasingly strategic function for many organisations.


Download the report Watch our webinar
---
SKILLED CITIES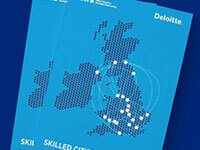 Report & Webinar
Deciding where to locate your office is a complex decision for any business. Get it wrong and you could end up tied into a costly mistake. Hays and Deloitte are experts in supporting businesses to address this very challenge.


Download the report Watch our webinar
---
IR35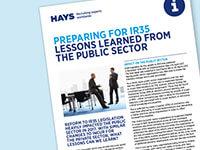 Whitepaper & Webinars
In the Autumn 2018 budget, it was confirmed that the legislation would be extended to the private sector in April 2020, for large and medium-sized organisations.
These legislation changes mean that the responsibility for determining whether or not an off-payroll worker falls in or outside of IR35 will now sit with the hiring organisation, including potential liability for tax and national insurance contributions.
We have a dedicated IR35 page to give you all the information you need during these legislation changes.

Download the whitepaper Watch our update webinar Watch our impact webinar
---
ADDITIONAL RESOURCES
---
Hays Global Skills Index 2018: Skills in demand and tomorrow's workforce
---
The Freelance Economy: Managing Contingent Workers
---
SHARE YOUR SUCCESS
---
Do you have an innovative recruitment process or talent strategy and want to share your company's success in an upcoming Hays Informed? Contact us today to be featured in an upcoming webinar or report.
content_multi_employer_services_RHModule
Content_multi_IR35_RHModule
IR35
The experience we have gained working with the public sector to mitigate potential risk from IR35 makes Hays the ideal partner to support and guide your recruitment strategies.
Content_multi_experts_in_diversity_RHModule
Experts in Diversity
Learn more about the key business benefits or talk to our experts.