Sustainability jobs in the UK
For sustainability professionals looking to make a difference, we've got the change-making jobs you're after.
Search for a Job

Sustainability jobs in the UK
For sustainability professionals looking to make a difference, we've got the change-making jobs you're after.
Search for a Job
Our recruitment experience in sustainability jobs
Our expert recruiters and wide network of sustainability employers, including those in sustainable buildings, environmental management and corporate sustainability, means we can help you become part of this rapidly growing market.
Organisations of all shapes and sizes, from start-ups through to global corporations, are looking for champions of sustainability who can deliver value at every level. As sustainability specialists with six offices across the country, we can match you with a variety of employers and we can also support a career transition into emerging, sustainability-focused roles.
Our expansive employer network and strategic regional hubs can unlock a diverse range of opportunities across the green economy. Our specialist areas include environmental management, sustainable buildings and corporate sustainability.
We have roles in Net Zero and climate change, environmental social governance (ESG), sustainable buildings, energy and carbon management, environmental impact assessment (EIA), biodiversity and air quality, contaminated land, water management and flood risk.
We have one of the most rapidly growing, dedicated sustainability teams in the country, which is led by a director with 25 years of experience recruiting sustainability and environment professionals. As an IEMA partner, we have in-depth knowledge of the sustainability market from all angles and are well-positioned to be your lifelong partner in an emerging market sector.
Browse the latest job opportunities we have in sustainability on our live network.
Sustainability employers we work with
With sustainability being one of our growing specialisms, we work with some of the most exciting employers across both the public and private sectors. We match professionals with roles within sectors like manufacturing, professional services, retail, fast-moving consumer goods (FMCG), travel, education and more.
Here are some of the featured employers we work with: Iceland, LSEG, Keep Britian Tidy, Basingstoke and Deane, Atkins, Cancer Research UK, The Pensions Regulator, Royal United Hospitals Bath, University of Cambridge and Birmingham Ariport.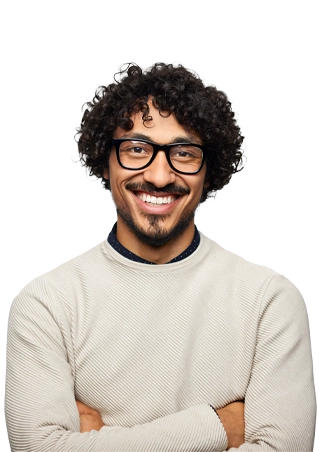 Isabela was the best recruiter that contacted me during my job search. In addition to being an extremely kind person, her presence made all the difference, and this constant contact was essential to identify the best opportunities for me.
- Sustainability candidate
There's a growing number of career paths in sustainability. Many sustainability roles are in their infancy, but new dedicated positions are being created every day by organisations looking to become more sustainable.
Recognised jobs in sustainability include environmental consultants, environmental scientists, energy managers, ecologists, and urban planners.
Browse our live network to find the right sustainability role for you.
Depending on the job specification, you may not need a degree to work in sustainability. It's entirely possible to attain a role in sustainability through your prior work experience, and many professionals transition to sustainability from other sectors.
However, as many roles seek to draw in specialists – such as those educated in environmental science, engineering, business, and economics – having a bachelor's degree will open up more opportunities for you. Moreover, a relevant Master's degree may unlock opportunities for more lucrative career progression.
It's possible to apply for sustainability roles via an organisation's website or job board, but competition can be high.
We're deeply embedded in this emerging industry and can find you the top sustainability roles. We'll marry your most valuable skills, connect you with unique opportunities, and offer industry insights.
Get in contact with one of our specialist consultants today to find a sustainability role that suits your skills, needs, and ambitions.