Social care and social work jobs in the UK
If you're looking for your next role in social care or social work, find out how we can match you with your ideal position, whilst providing lifelong career advice.
Search for a Job

Social care and social work jobs in the UK
If you're looking for your next role in social care or social work, find out how we can match you with your ideal position, whilst providing lifelong career advice.
Search for a Job
Our recruitment experience in social care jobs
There is a significant demand for both permanent and temporary professionals in all care disciplines, who are crucial to ensuring the health and wellbeing of communities.
With over 20 years of experience in social care and social work recruitment, we understand the value you bring, and our expert consultants are best placed to marry your most valuable skills and qualifications to our network of employers, giving you the best opportunities possible.
Whether you're looking locally or further afield, our national reach and local expertise means we have strong relationships with all kinds of social care and social work employers, including local authorities and private organisations.
Some of the social care roles we're hiring for include: senior support worker, senior residential support worker, specialist support worker, care worker, care assistant, deputy manager and residential manager. We also hire positions for qualified social workers, including children's social workers and adult social workers, offering different levels of responsibility.
Differentiating our services from other care recruiters, we'll support your entire career as a lifelong partner. You'll benefit from our repository of online training resources, along with the latest insights into the world of care provisions. Additionally, you can support your professional resilience with our wellbeing resources and dedicated training, delivered by social work professionals and wellbeing practitioners.
No matter where your professional care journey takes you, we're working for your tomorrow.
Find your next social care or social work job in our live database, or speak to one of our expert consultants today.
Social care employers we recruit for
Our specialist consultants have close relationships with a network of respected social care and social work employers across the country. This includes local authorities, the NHS, voluntary and charitable organisations, and private care home providers, meaning that we're best placed to find your next job.
Take a look at some of the featured social care employers that we work with: Achieve together, Cafcass, Cambian Child Care, Southend Council, Birmingham City Council, Coventry Council, Solihull Council, Priory Group, British Red Cross, Action for Children, City of London, Salvation Army, CGL and Barnardos.
We have over 20 years' experience finding the best roles for professionals across all care disciplines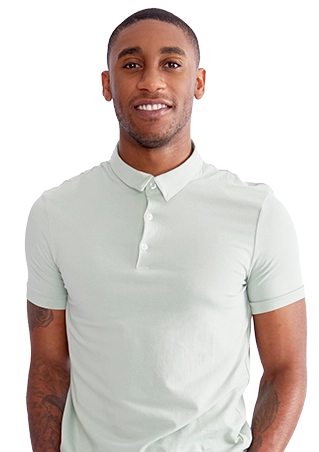 Lewis listened to what I was after and found me a perfect match. I expressed to him how my dream job is to work as a support worker helping people with mental health. He got me an interview four days later, and that exact day he let me know that I was successful.
-Leia Olden, Candidate, Swansea
There are numerous social care jobs available, including: care managers, counselling, mental health practitioners, recovery workers, and care and support worker roles in both adult and childrens' services.
With there being such a high demand for social workers in the UK, now is a great opportunity to contact one of our specialist consultants and explore the right roles for you.
The average social care salary you can expect will be influenced by your expertise, education, and particular specialism. Location will also play a part, with London and the South East typically offering higher salaries than other regions. Social care roles can start at £18,500 a year, but there are opportunities to progress quickly and earn more with overtime and bonus incentives.
Depending on your job profile, you could expect to earn between £24,000-£30,000 a year, with the NHS tending to offer higher starting salaries. With the right experience and qualifications, social workers could earn over £40,000 when working for a local authority.
See our Salary Guide for a more in-depth breakdown of salaries across all care disciplines.
Most social care roles are entry-level in nature, and do not require formal qualifications. There is real opportunity to progress with on-the-job training and qualifications - up to and above degree level - as you move into management care roles. In fact, many social care managers and senior leaders started their careers as support workers.
On the other hand, social worker roles generally require a relevant undergraduate degree, or a master's degree in social care. There are also certain apprenticeships that can be taken at various levels and are offered by different employers and authorities. Browse the gov.uk website to discover what apprenticeships are currently available near your location.