content_executive_private_sector_Mainregion
Recruiting Executives in the Private Sector

As part of the world's leading specialist recruitment group, Hays Executive has been working with a wide range of commercial and private sector organisations for 30 years. Our clients range from multinational and FTSE listed corporations to specialist consultancies, SMEs and emerging businesses. We successfully recruit to board level appointments including chief executive, chair and other non-executive roles, and a wide range of functionally specialist and 'hard to fill' vacancies.
Our credentials
We place around 300 senior executives each year. For both permanent and interim appointments, we take a fresh and innovative approach, providing bespoke research and candidate identification. Our in-house research and advertising teams help ensure complete control of the recruitment process as well as delivering a cost-effective service – encouraging applications from those high achieving individuals not actively seeking a career move. Many of the clients we work with have already exhausted all other methods of supply – such as online / offline advertising and agency databases.
Using our networks and research teams to penetrate specific market sectors and recruit from our clients' key competitors, we are able to fill more than 97% of the appointments that we are retained of. We also offer bespoke benchmarking services to complement recruitment campaigns, ensuring that your reward package is effectively market tested before initiating a search process.
With 245 offices in 33 countries, we are part of a truly global network. This ensures that target candidates can be identified, approached and recruited from wherever they are based around the world. Our work extends beyond simply 'filling a slot': we advise on growth strategies, succession planning and acquisition targets, supporting many clients in ambitious programmes of expansion.
Our approach
By building genuine partnerships, we ensure that the solutions we recommend are based on a thorough understanding of each organisation's goals and objectives, as well as the specific challenges of the appointment to be filled. We are fully focused on delivering a successful outcome for our clients: high-calibre appointees who are embedded and achieving with the organisation from their first day. We work with our clients to identify the key challenges and opportunities of an appointment, using that knowledge to draw in a wide range of candidates from within varied target organisations.
Our markets
Our consultants are dedicated to a range of specific market sectors, bringing many years of experience and focused on delivery, going the extra mile to complete each assignment.
We recruit to the following positions via executive search and selection:
General Management – Chief Executive, COO, MD, General Manager, etc
Non Executive – Chair, Non Executive Board Member, Advisory roles, etc
Heads of functional specialisms – HR, Finance, IT, Legal, Sales & Marketing, Procurement, Manufacturing etc

We work across a wide range of sectors including:
Utilities and energy
Logistics, supply chain and transportation
Outsourcing and consultancy
Innovation and technology
Construction and property
For more information on how Hays Executive can assist you, contact us on 020 7259 8743 or send us an email.
Content_multi_search_for_jobs_RHModule
Job search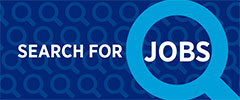 Looking for a new role? Search here for your ideal job or get in touch with one of our expert consultants.
Content_multi_find_out_more_RHModule
Find out more
Search for jobs
Find your next career move.
---
Register a job
Search through hundreds of candidates to find your next employee or employees.
---
Employer Services
Explore our key services which will help provide you with an effective talent strategy.
---
Resources
From whitepapers to reports, get the resources you need for all of your recruitment or job searching needs.
---
Join us at our events
We are dedicated to creating opportunities for professionals and industry leaders to share their insights.
---
View our blogs
Take a look at our blog section for further insight and advice.