Content_multi_career_advice_MainRegion
CAREER ADVICE


---
Make sure you have the experts in your corner when you're considering a job change. Our resources cover everything from the initial search right up to salary negotiation.
Content_multi_career_advice_PromoBox
Content_multi_New_year_new_career_specialisms_RHModule
Advance your career in 2022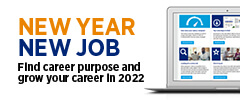 Discover the top jobs employers will be recruiting in 2022 and find the average salary for your job on our New Year New Job hub.