Over two-fifths of professionals combining remote work with caring responsibilities report a knock-on effect on their mental health
Over a third (34%) of professionals working remotely during the pandemic have also had caring responsibilities

Over half (55%) of these say their work-life balance has been affected and over two-fifths (43%) say combining remote work with caring responsibilities has affected their mental health

Positively, over half (54%) say their employer has been fully supportive of these commitments

However, almost a fifth (18%) stated it has affected their chances of career progression
Over two-fifths (43%) of professionals who have been working re

motely during the pandemic whilst also combining caring responsibilities say their

mental health has suffered as a result according to new research from recruiting experts,

Hays

.
Over a third (34%) of those who have been

working remotely during the pandemic have also been responsible for children or have caring responsibilities according to the survey of over 13,500 professionals and e

mployers.

Half of these (17%) report splitting these responsibilities with a partner.
In addition to the negative effect on their
mental health, the findings reveal

that over half (55%) of professionals juggling re

mote work and caring responsibilities say this has affected their work-life balance. Close to a third (31%) say it has affected their relationships with colleagues and close to a fifth (18%) said it has affected their career progression.
E
mployers who aren't supportive of those with caring responsibilities risk losing talent
Over half of professionals (54%) say their e
mployer has been fully supportive of other commitments whilst working remotely, 32% say they have been somewhat supportive and 14% said they haven't been supportive at all.
For professionals who say their employer hasn't been supportive, over half (55%) say they are looking for a new job as a result, close to a third (30%) feel less loyal and 12% say they are less productive.
Of those who say their e
mployer has been supportive, close to two-thirds (62%) say they have been able to change their hours and 47% say they have been provided with wellbeing support. A third (33%) said they also feel more loyal to their employer.
Over a quarter (29%) of professionals believe that combining caring responsibilities with working remotely has harmed their career, although 23% say this is just for the short term. The remaining 6% believe it has harmed their career for the long term.
Yvonne Smyth, Group Head of Diversity and Inclusion at Hays says:
"It's positive that support has been there for most people who have been juggling remote work with caring responsibilities. However, it's concerning that a fair amount of those in this position have seen an adverse effect on their mental health, work-life balance, relationships with colleagues and are ultimately worried about the impact on their careers.
As childcare remains limited, employers need to continue to help employees who might be struggling. Employers should speak to their staff to find out what else they can do to support them and ensure they aren't side-lining team members who might not be able to attend each and every call.
Take the time to speak to staff on a one-to-one basis to understand how they are getting on, and show that they are listening. Be frank and transparent in discussions so staff can be honest in their feedback. This will better allow you to tailor your response and offer wellbeing training, counselling or extra support where needed."
For more information contact:
Helen Flannery, PR Manager, Hays
About the research: The survey was carried out between 8th – July 21st 2020. The survey received 13,563 responses from both professionals and employers.
Content_multi_office_locator_RHmodule
Contact us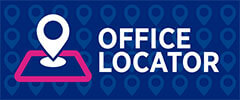 Hays has offices across the whole of the UK. Contact us to discuss your employment needs.
Content_multi_find_out_more_RHModule
Find out more
Search for jobs
Find your next career move.
---
Register a job
Search through hundreds of candidates to find your next employee or employees.
---
Employer Services
Explore our key services which will help provide you with an effective talent strategy.
---
Resources
From whitepapers to reports, get the resources you need for all of your recruitment or job searching needs.
---
Join us at our events
We are dedicated to creating opportunities for professionals and industry leaders to share their insights.
---
View our blogs
Take a look at our blog section for further insight and advice.