content_multi_manage_from_home_intro_mainregion

With so many people working remotely due to the Coronavirus, this hub provides everything you need in one place to help you to adapt to the new way of working. As your lifelong career partner we are with you every step of the way and will be updating this site regularly with new guides, blogs and information to support you.
Take a look here for further resources for remote workers.
Content_multi_client_hub_promobox_2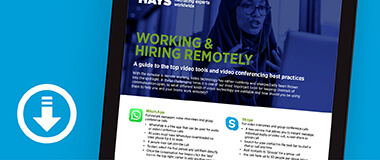 The best video tools for home working
What's the best video solution for your business? Do you know your Skype from your WhatsApp? Find out more about the video interview options available to you.


Download now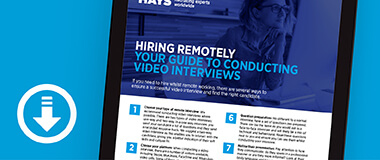 How to interview remotely
Interviewing a new candidate using Skype or another video tool has some very different considerations from interviewing face-to-face. Make sure you know everything you need to make your next hire a success.


Download now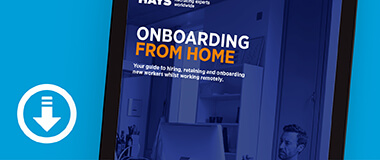 Onboarding from home
Keep things business as usual by learning how to welcome a new hire even when remote working. Download our guide to hiring, retaining and onboarding new workers whilst working from home.


Download now
Content_multi_client_hub_promobox