content_executive_MainRegion
Executive

Welcome to Hays Executive, where we match talented professionals to the right organisations.

Find jobs Find Candidates Contact Hays Exec
As part of the world's leading talent strategy specialist group, Hays Executive has been working with a wide range of commercial and public sector organisations for over 30 years. Our clients range from multinational and FTSE listed corporations to specialist consultancies, SMEs and emerging businesses. We successfully deliver on board level appointments including C-suite, chair and other non-executive roles, as well as a wide range of specialist and challenging positions. We can also provide in-house advice around psychometric assessment and salary benchmarking.
If you would like to have a discussion with us about talent attraction at the executive level, or your next career opportunity, please email our Head of Practice, Andrew Timlin.
content_Executive_featured_employers
Content_executive_PromoBox
Content_multi_WWW_RHModule
What Workers Want Report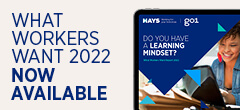 Is your approach to learning at work up to scratch? Get your copy of our latest What Workers Want Report to find out.
Content_multi_Salary_Guide_RHModule
Content_multi_SalaryChecker_RHModule Duplicate 1
Use our salary checker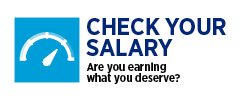 Whether you are looking for a new job or a pay rise, it helps to understand what the typical salaries are and what your potential earnings could be.