Content_multi_HaysApp_MainRegion
WELCOME TO THE HAYS APP


The Hays app is a brand-new mobile app that gives you access to everything you need to build a successful and rewarding career with us. It has all the same features as the current Hays Hub app, but with a more intuitive interface, improved functionality and more great benefits.
We are committed to providing you with a first-class digital experience as well as a seamless, simple, hassle-free way of working with us, and the Hays app will provide you with a central place to:
Access jobs instantly – receive and accept temporary assignments on the go
Manage your schedule – update your availability and view assignments easily
Find new opportunities – receive notifications about new roles
Learn new skills – access thousands of online training courses through My Learning
Submit timesheets in just a few clicks – anywhere, anytime
Stay connected with us – contact your consultant easily through the app
---
Watch our short video below or speak to your Hays consultant to find out more about how the Hays app can help you on your career journey.
Content_multi_office_locator_RHmodule
Contact us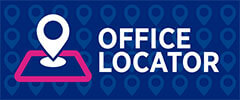 Hays has offices across the whole of the UK. Contact us to discuss your employment needs.
Content_multi_find_out_more_RHModule
Find out more
Search for jobs
Find your next career move.
---
Register a job
Search through hundreds of candidates to find your next employee or employees.
---
Employer Services
Explore our key services which will help provide you with an effective talent strategy.
---
Resources
From whitepapers to reports, get the resources you need for all of your recruitment or job searching needs.
---
Join us at our events
We are dedicated to creating opportunities for professionals and industry leaders to share their insights.
---
View our blogs
Take a look at our blog section for further insight and advice.