Content_multi_HaysApp_MainRegion
WELCOME TO THE HAYS APP

Welcome to the Hays App – take control of your career while you discover a world of opportunities.
Engage with our recruitment consultants, develop your skills and unlock your potential, all in one place.
Download now and get everything you need for your next assignment including job details, interview prep and more.
Submit and edit your timesheets anywhere, at any time.
Easily update your availability to find relevant jobs based on your schedule.
Access a wide range of training courses to help you at any stage in your career.
---
Ready to get started? Contact your Hays consultant today.
Content_multi_office_locator_RHmodule
Contact us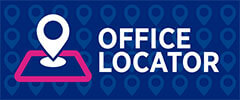 Hays has offices across the whole of the UK. Contact us to discuss your employment needs.
Content_multi_find_out_more_RHModule
Find out more
Search for jobs
Find your next career move.
---
Register a job
Search through hundreds of candidates to find your next employee or employees.
---
Employer Services
Explore our key services which will help provide you with an effective talent strategy.
---
Resources
From whitepapers to reports, get the resources you need for all of your recruitment or job searching needs.
---
Join us at our events
We are dedicated to creating opportunities for professionals and industry leaders to share their insights.
---
View our blogs
Take a look at our blog section for further insight and advice.